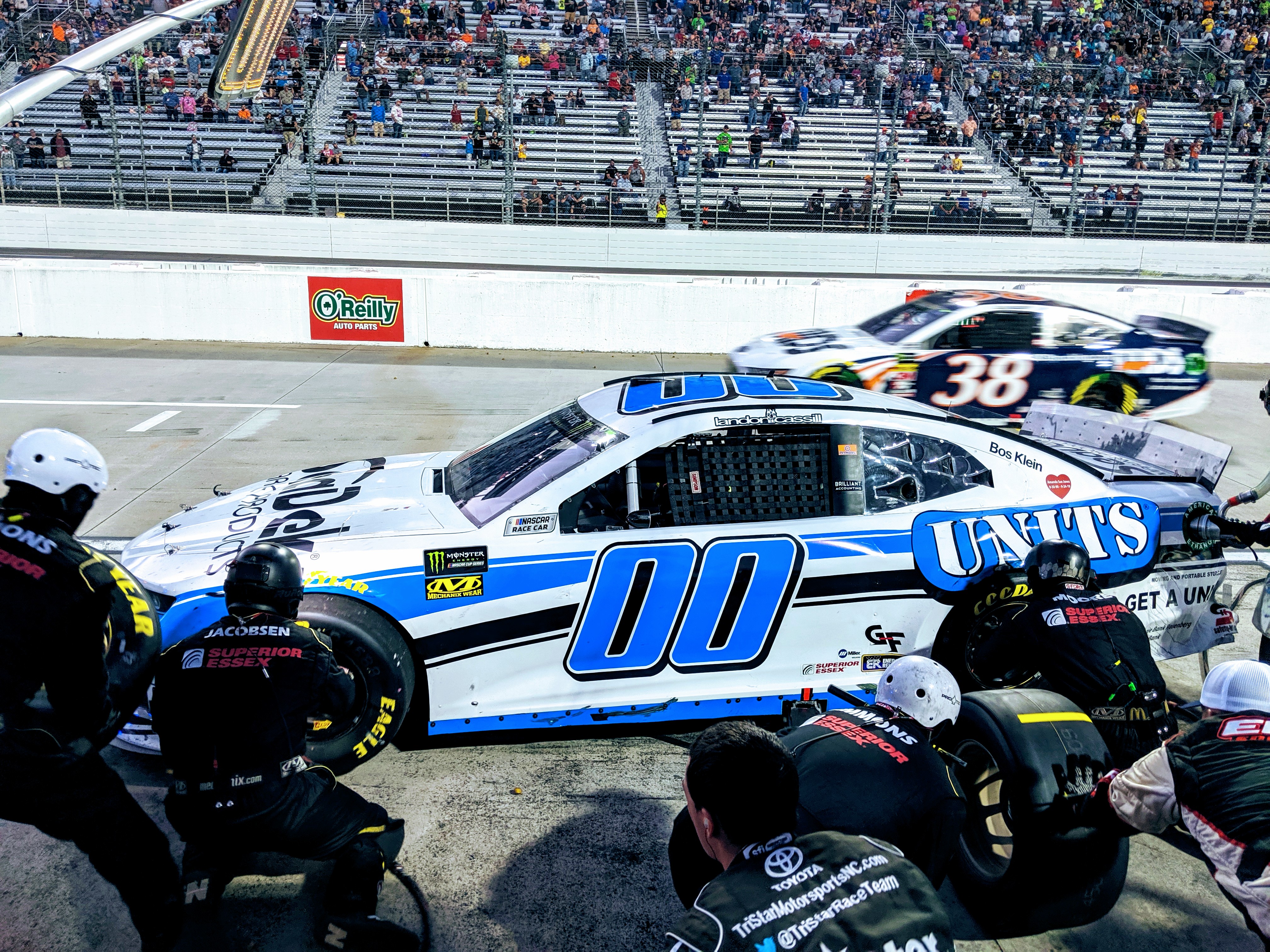 UNITS Announces NASCAR Sponsorship
The UNITS Moving & Portable Storage logo can be seen moving at high speeds around the track in NASCAR events for the remainder of the Monster Energy Cup Series on the number 00 Chevrolet car driven by Landon Cassill of StarCom Racing.
Cassill is racing in second season with StarCom Racing and sitting in 10th place overall in the NASCAR Monster Energy Cup Series. He was named Xfinity Series Sunoco Rookie of the Year in 2008 and has one career top-10 finish - a fourth at Talladega in 2014.
This weekend at Martinsville Speedway in Ridgeway, Virginia, Cassill finished the First Data 500 in 26th place from the field of 38 drivers after starting the day from 30th. Martinsville Speedway is recognizable for its narrow, short track at just over half-mile long. At the end of the checkered flags it was Martin Truex Jr. who out-maneuvered the rest of the field over 3 stages and for the win.
NASCAR announced the paint schemes for each car in a release earlier in the week on Wednesday, October 23, in which the 00 Sea Deck / UNITS Chevrolet can be seen.
You can catch a glimpse of Landon Cassill in the UNITS Chevrolet car as the Monster Energy Cup Series moves from Virginia to deep in the heart of Texas with the AAA Texas 500 at the Texas Motor Speedway on Sunday, November 3. Watch coverage live beginning at 3PM EST on NBC Sports or Performanc e Racing Network.