We're Open. We're Local. We're Here to Help.
From offering emergency product and medical storage containers for hospitals, to homeowners using their time stuck at home to get a jump on spring cleaning, UNITS Moving and Portable Storage is actively creating accommodations to make our services safe, secure and available for our customers. We have implemented a contact free delivery process.
UNITS® COVID-19 message How UNITS® can help UNITS® Contactless Delivery Service
Portable Storage UNITS® & Containers Charleston, SC - UNITS Storage Charleston, SC
Learn More About Our Storage Solutions!
Discover convenient moving and storage in your area today. Let UNITS® Moving and Portable Storage, Inc. help make your move a successful one. Fill out the Free Quote form on this page and well send you a quote based on the details of your project.
The ROBO-UNIT is our proprietary delivery system which allows us to deliver containers to the tightest of spaces, while also providing level loading and unloading of your container. This system greatly reduces any shift in container contents and provides greater flexibility in container placement when space is an issue.
Our ROBO-UNIT can lift 7,000 pounds and move up to 10,000 pounds.
NO OTHER Moving and Portable Storage Company has the ROBO – not even PODS®.
*ROBO-UNIT is not available in all markets.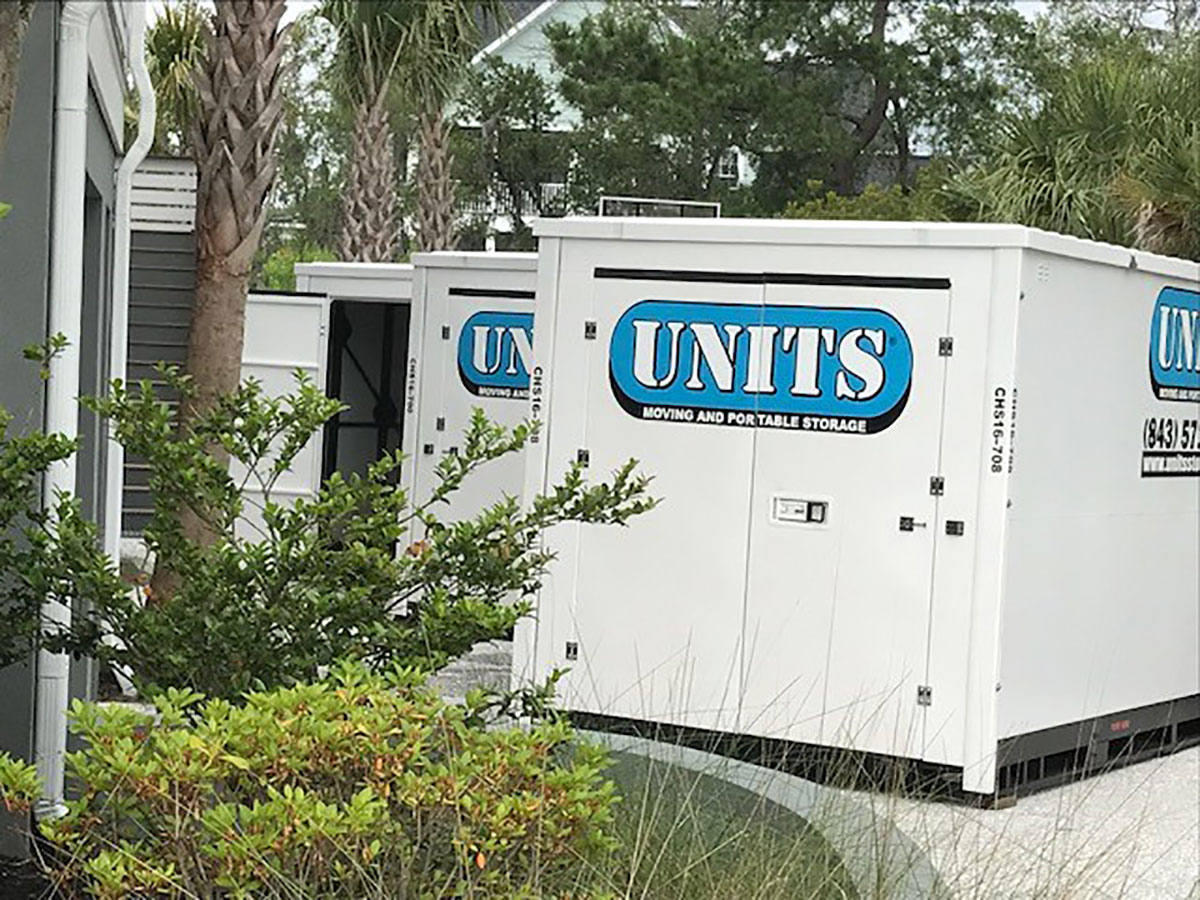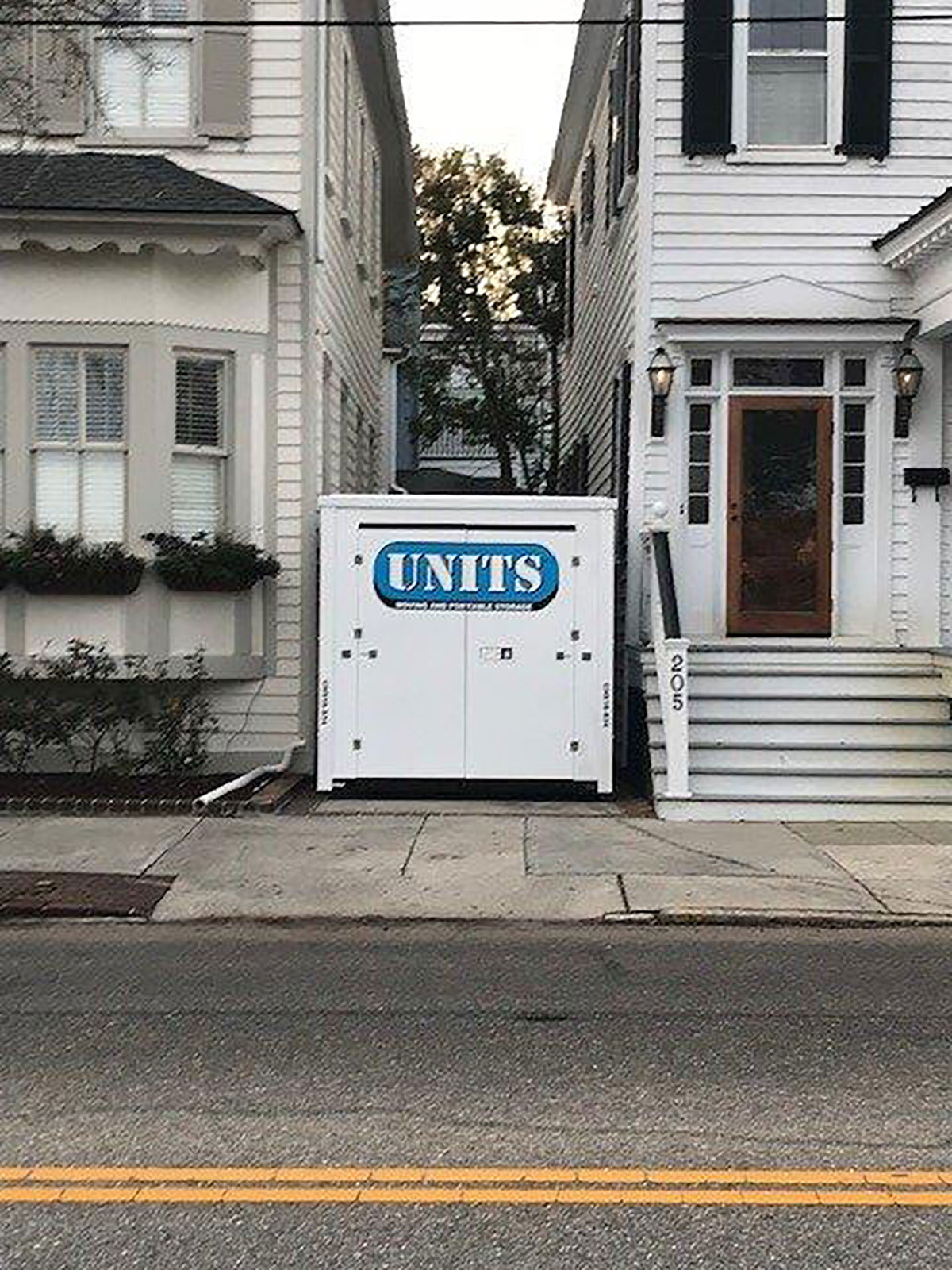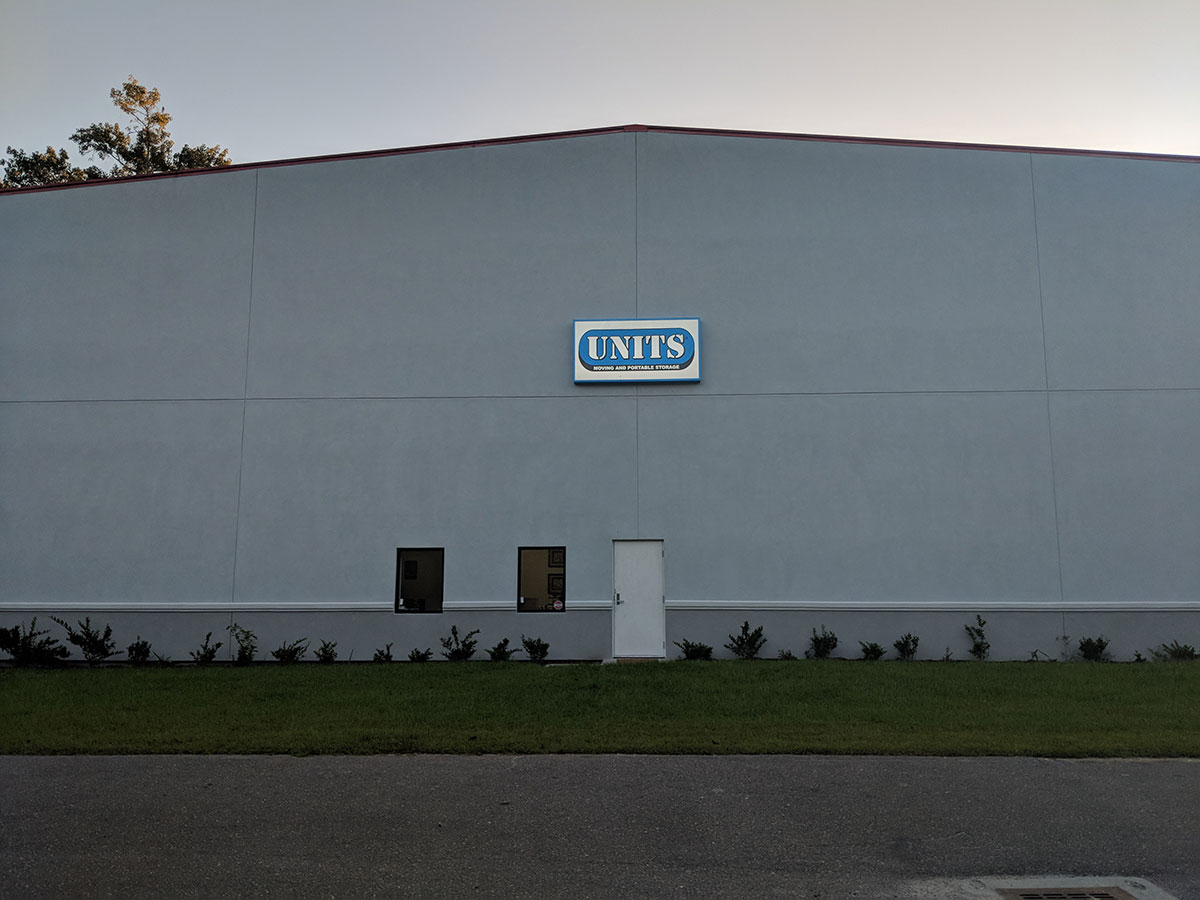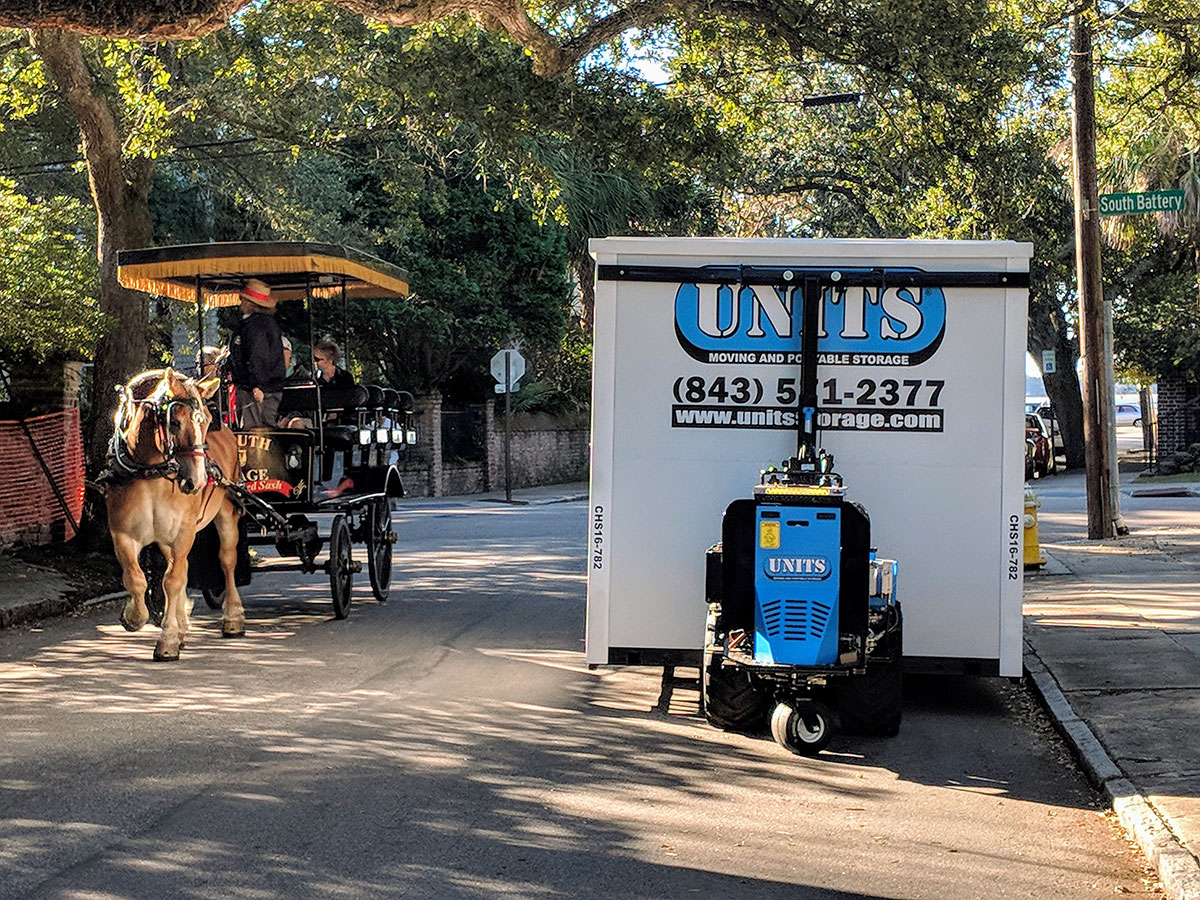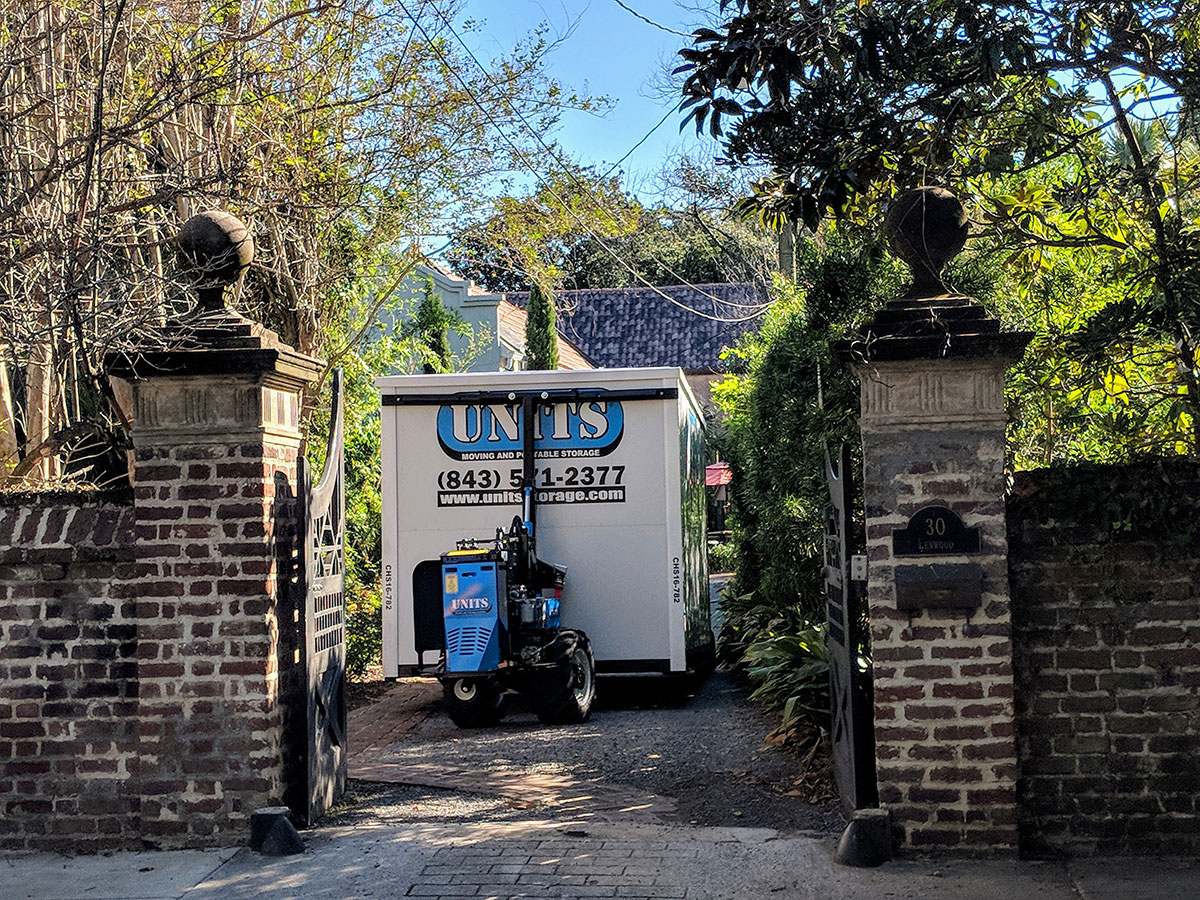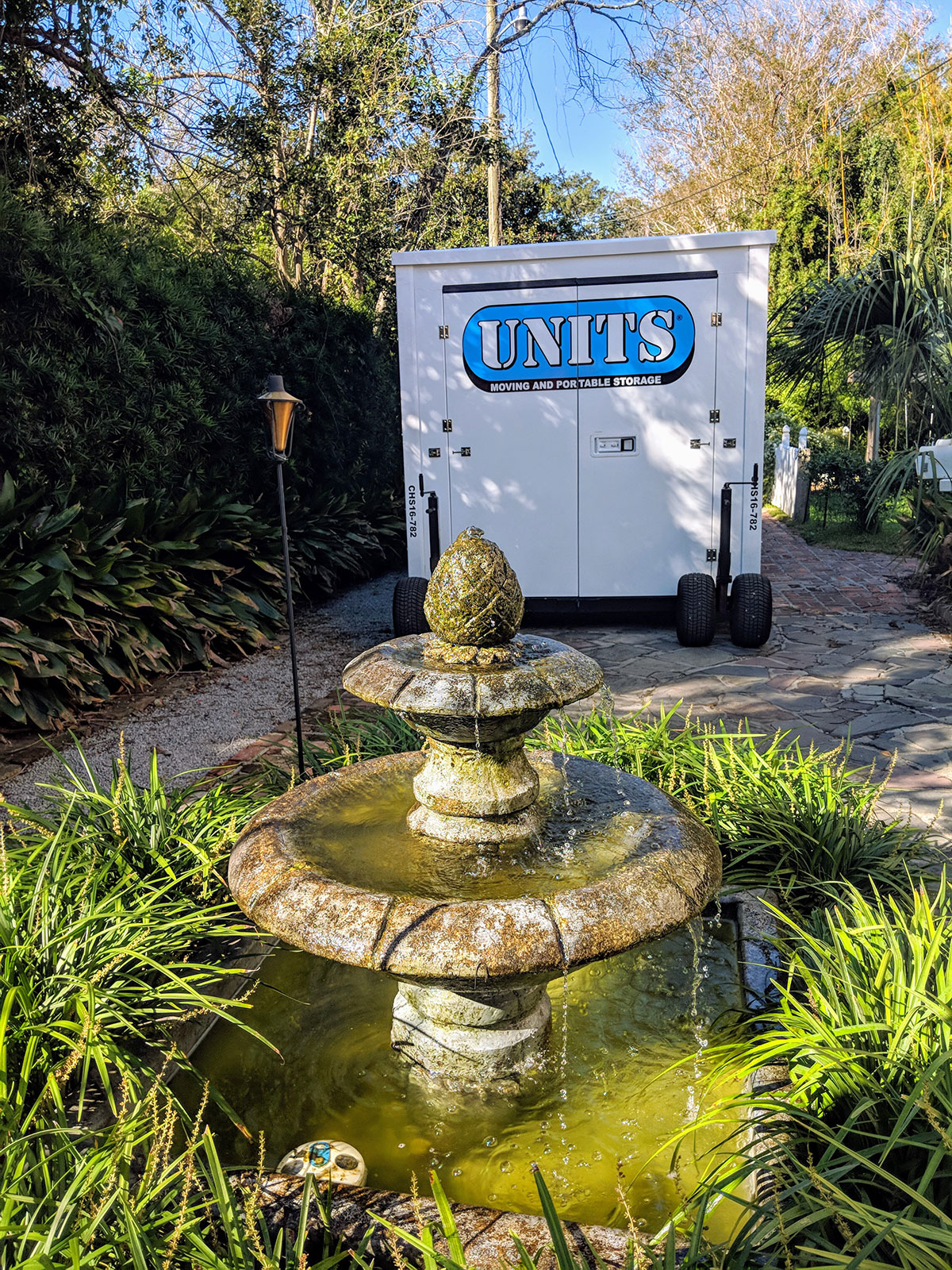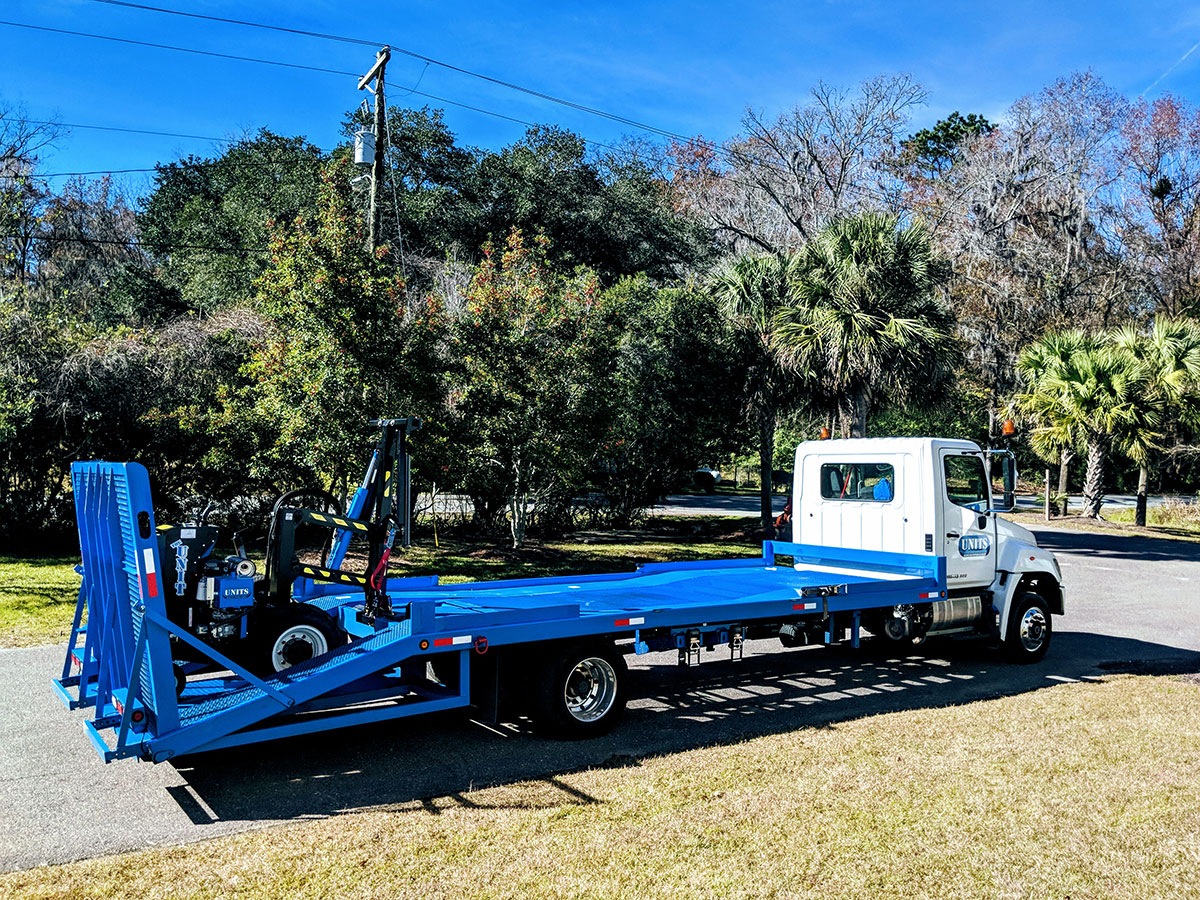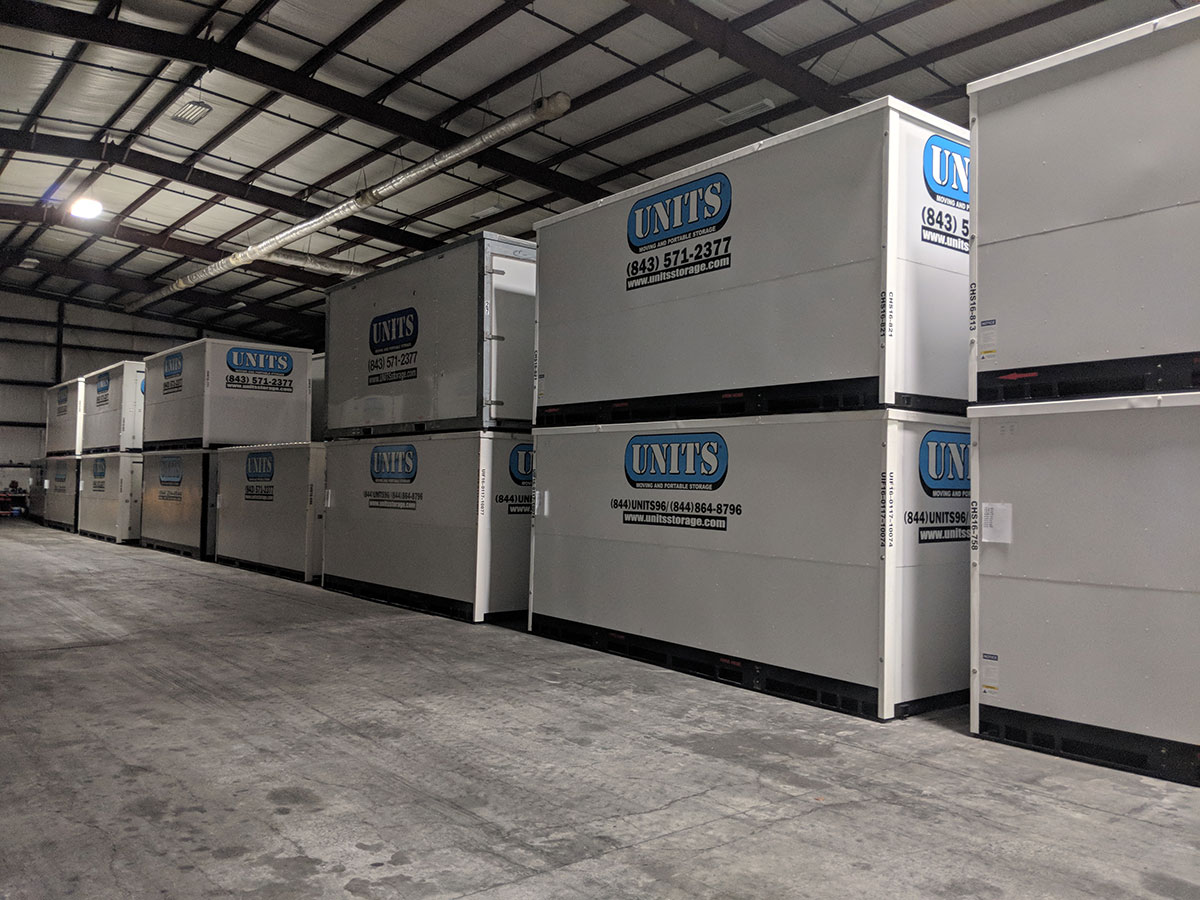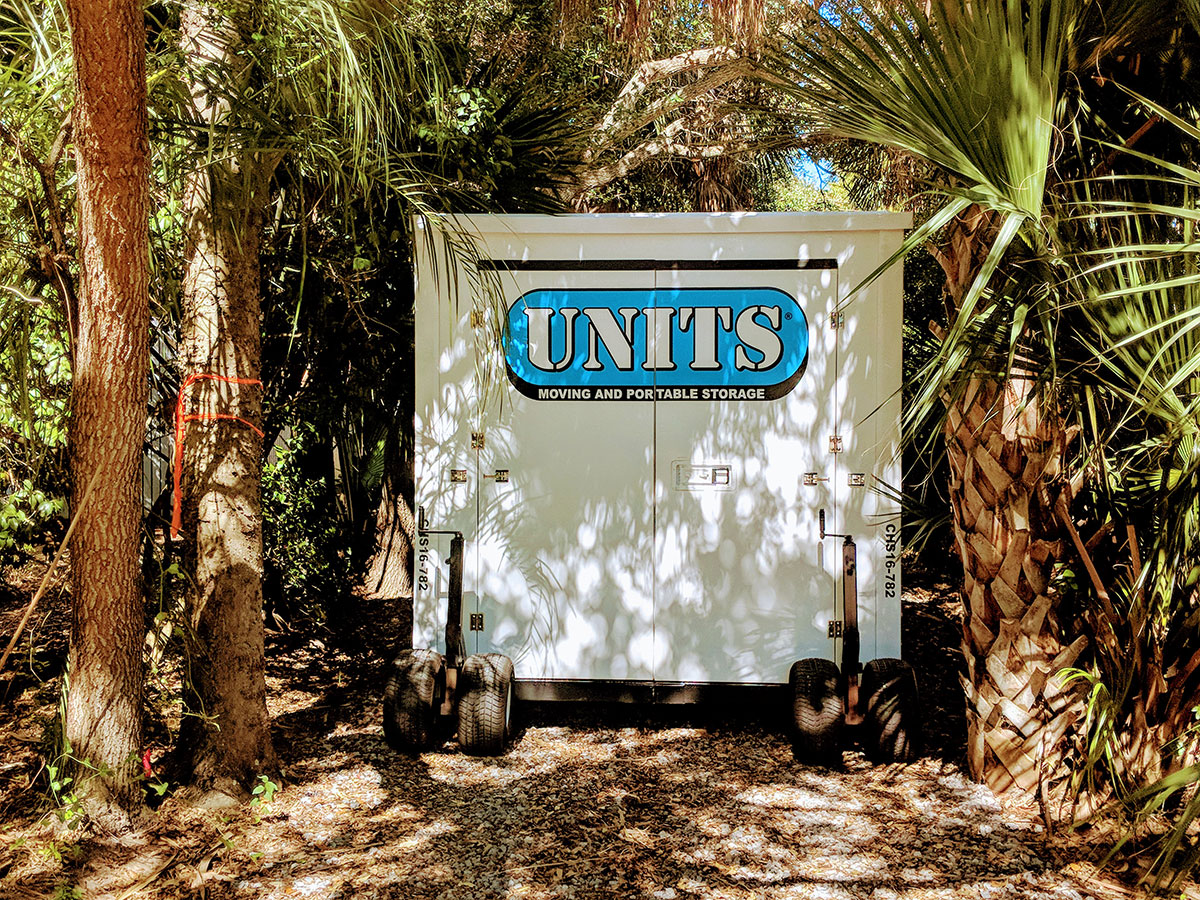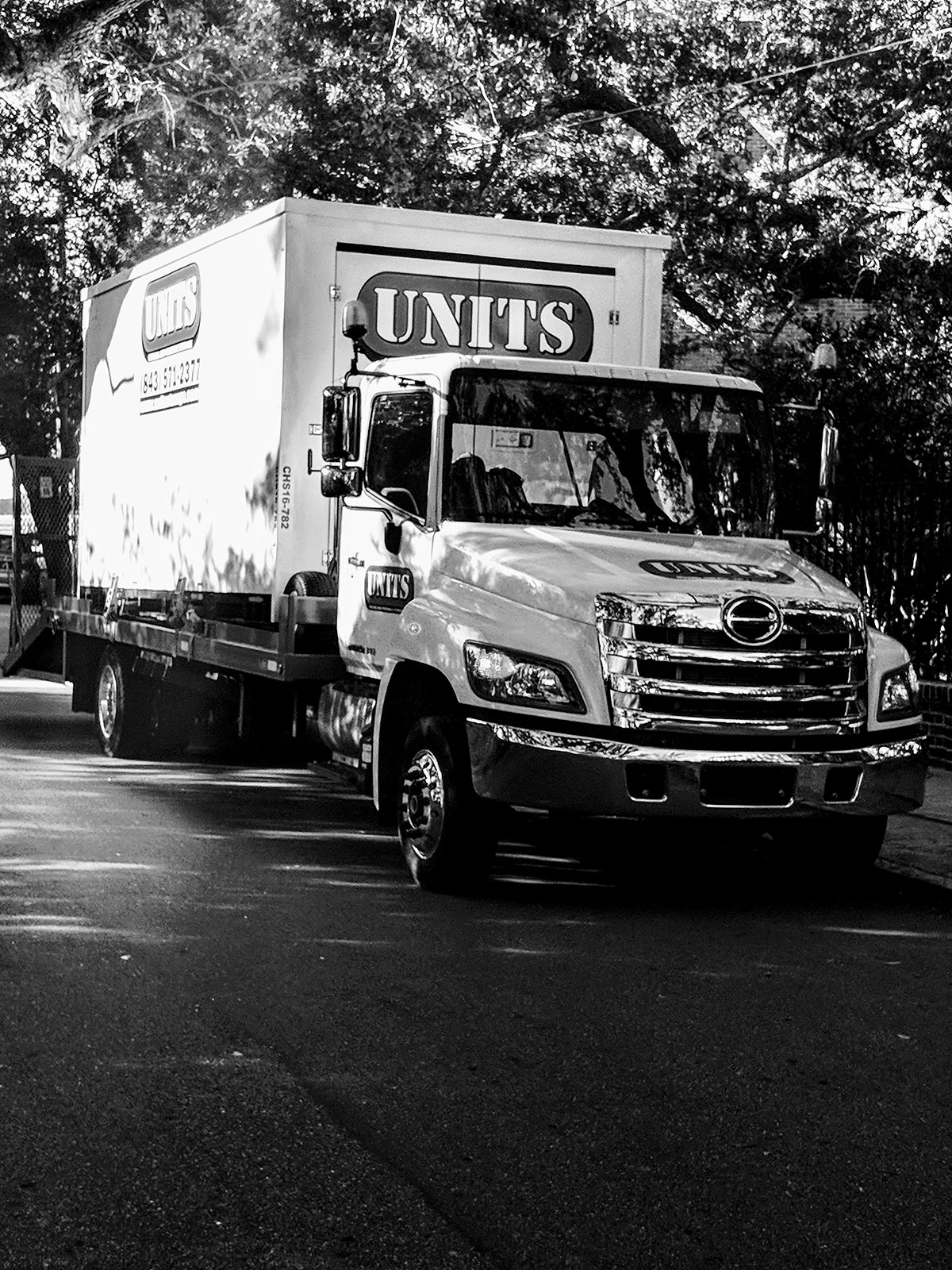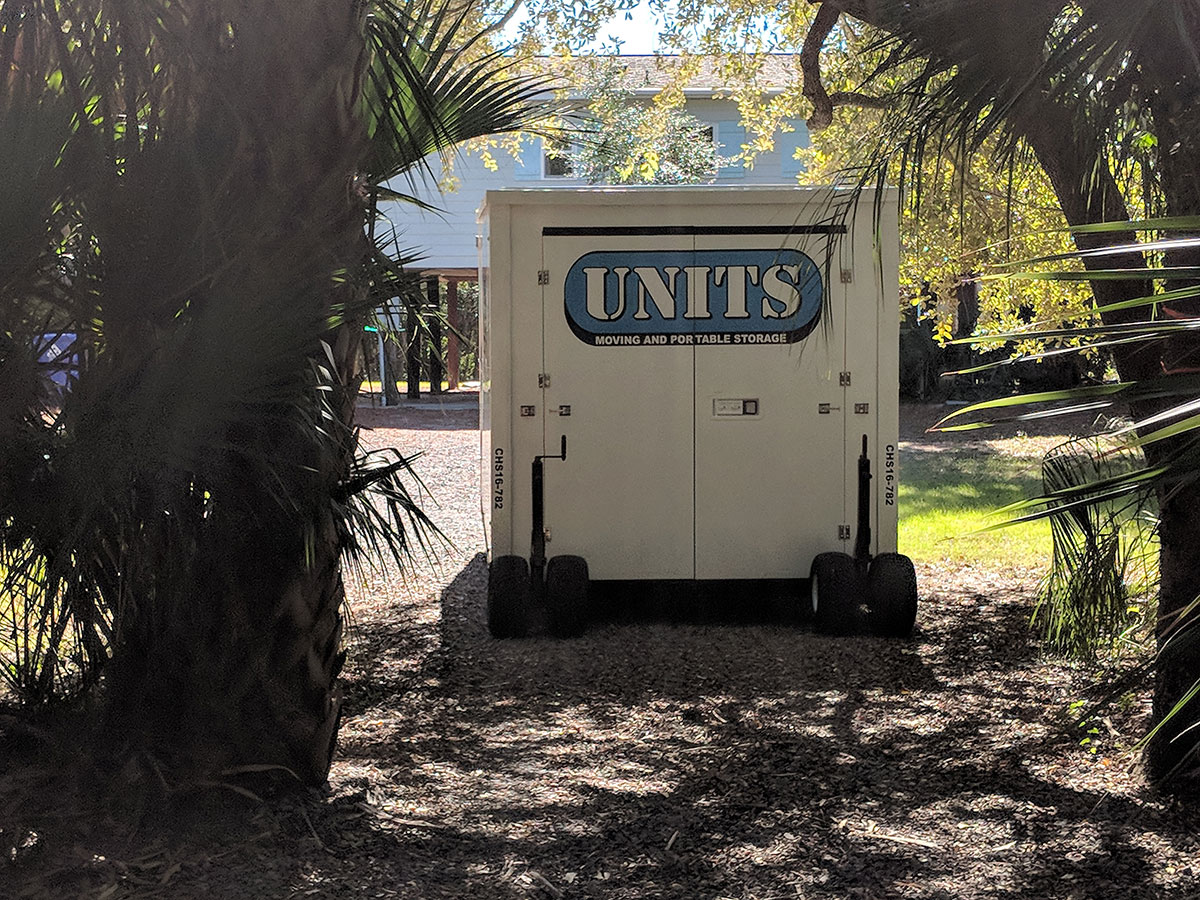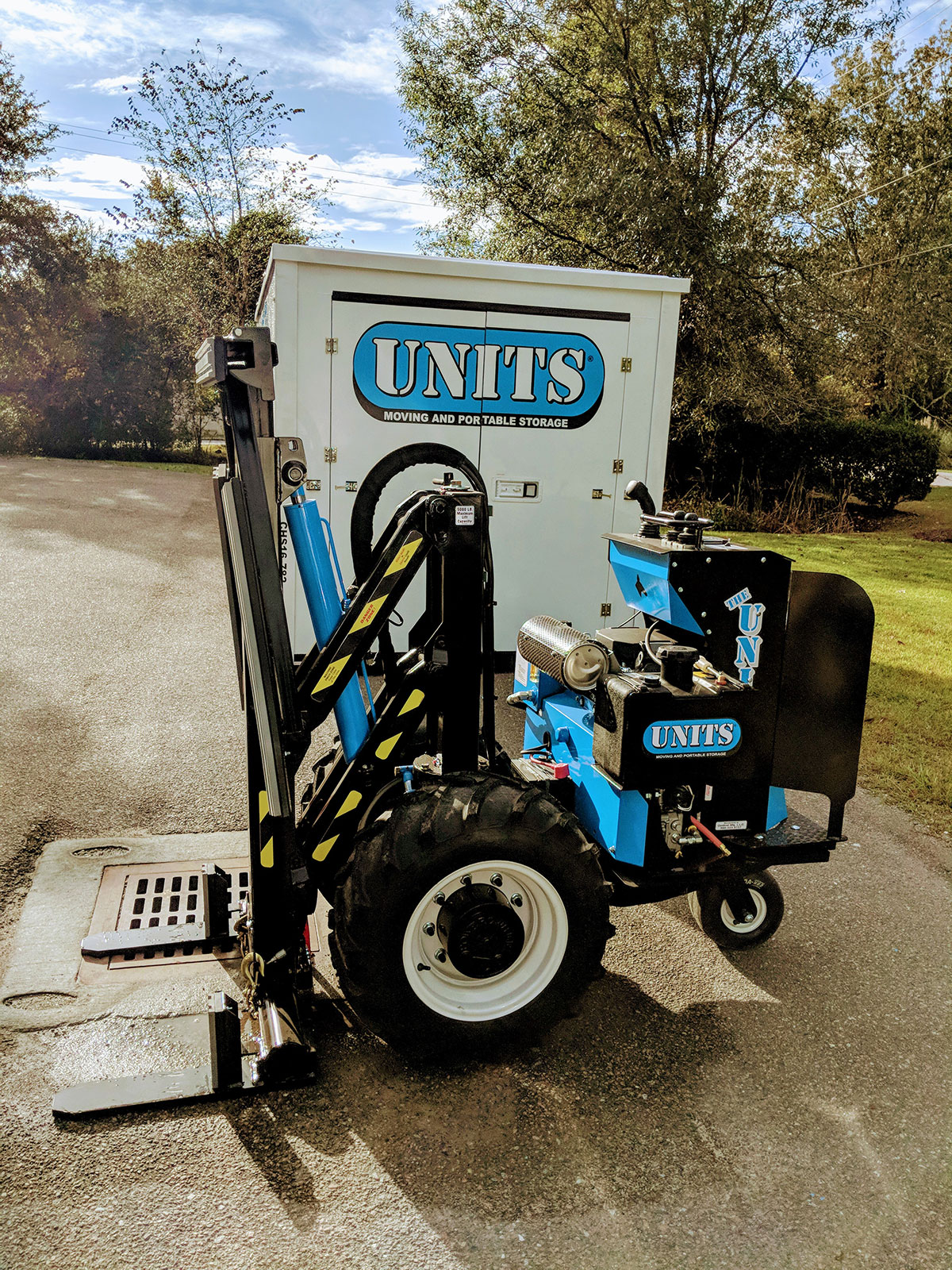 Never Visit A Self Storage Facility Again!
When it comes to moving and storage in Charleston, maybe its time to think about doing things a different way. If local Charleston moving companies and storage facilities haven't satisfied you in the past or other portable storage companies aren't living up to your expectations for customer service, consider UNITS. A national leader in portable storage, UNITS can make storing or moving a lot easier.
Well deliver a high-quality portable storage container to your home and leave it there for as long as you need, eliminating the usual time pressures associated with packing your belongings. You can leave the storage unit on the moving site – old home or new – or have it transported to a climate-controlled storage facility when you're done packing. With UNITS®, moving and storage in Charleston is that simple. To get pricing for portable storage or moving in Charleston, fill out the Free Quote Form on this page.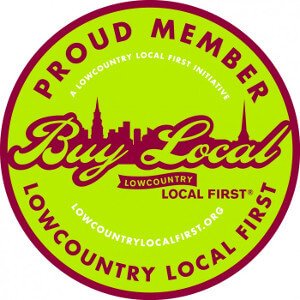 Why Portable Storage Units?
UNITS leads the charge when it comes to providing top-notch moving and storage solutions in Charleston. As a national leader in moving and portable storage, UNITS offers the highest-quality mobile storage containers and the most well-kept facilities in the industry.
High-Quality Containers: UNITS® storage containers come in 12 and 16 sizes, feature a convenient ground-level design and are constructed from materials that eliminate the effects of UV rays, moisture and mold.
Climate-Controlled Storage: Keep your portable storage container in a temperature-controlled, indoor storage facility where it's safe and secure.
We don't pick up the storage container from your home until you're ready for us to. When/If you do decide to have us pick up the container, you can have it taken to your new home or to UNITS® Charleston storage facility.
Our Customer Reviews
Still not sure? That's ok, at UNITS Charleston we pride ourselves on providing great local service at a competitive price and our customer reviews are a demonstration of our commitment to ensuring your storage or moving needs are met in a professional and courteous manner.
Carla B.

Amazing company! We moved from the Bay Area to Sacramento including 3 weeks of storage time. They helped us figure out all the moving parts in the most...Read More
Regena Arehart

Good morning! I just wanted to let you know that we received our Unit after having it stored for 6 months. When we opened our Unit we expected it to all coming crashing out. But in fact nothing did and it was just like we loaded it. The ironic part was that we had a tamping bar, which is a heavy bar and a 2x6 board that there is no way that those two specifically even if anything else didn't move, those two should have fell over. Impossible that it didn't but they are still in the same position as when we closed and locked our doors to the Unit over 6 months ago. We were astonished at the care given for our load that we had no damage and nothing, not one thing moved out of place. That tells me how well my load was cared for during pickup and delivery. Props to the driver and the storage place. Thank yall!
Dawn H.

Quick delivery. Will know more about this company once I have tem move the pod from current location to destination.Read More
Steve S.

These guys were easy to work with and very customer service oriented. We rented a unit for one week to store our furniture while our floors were redone...Read More
Megan L.

It's a great experience with Units! I love their services, and the on site storage unit helps us a lot. We're in a commercial building, and during the...Read More
Brent S.

"UNITS" are the best portable storage you can get. Prompt delivery & service. Charges are competitive, but at the end of the day, service is what you want. Donna...Read More