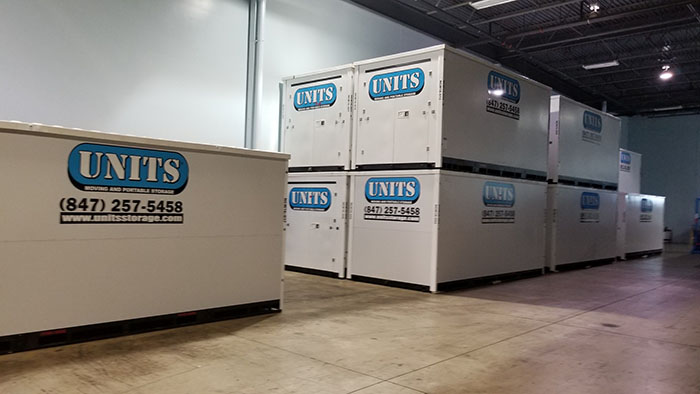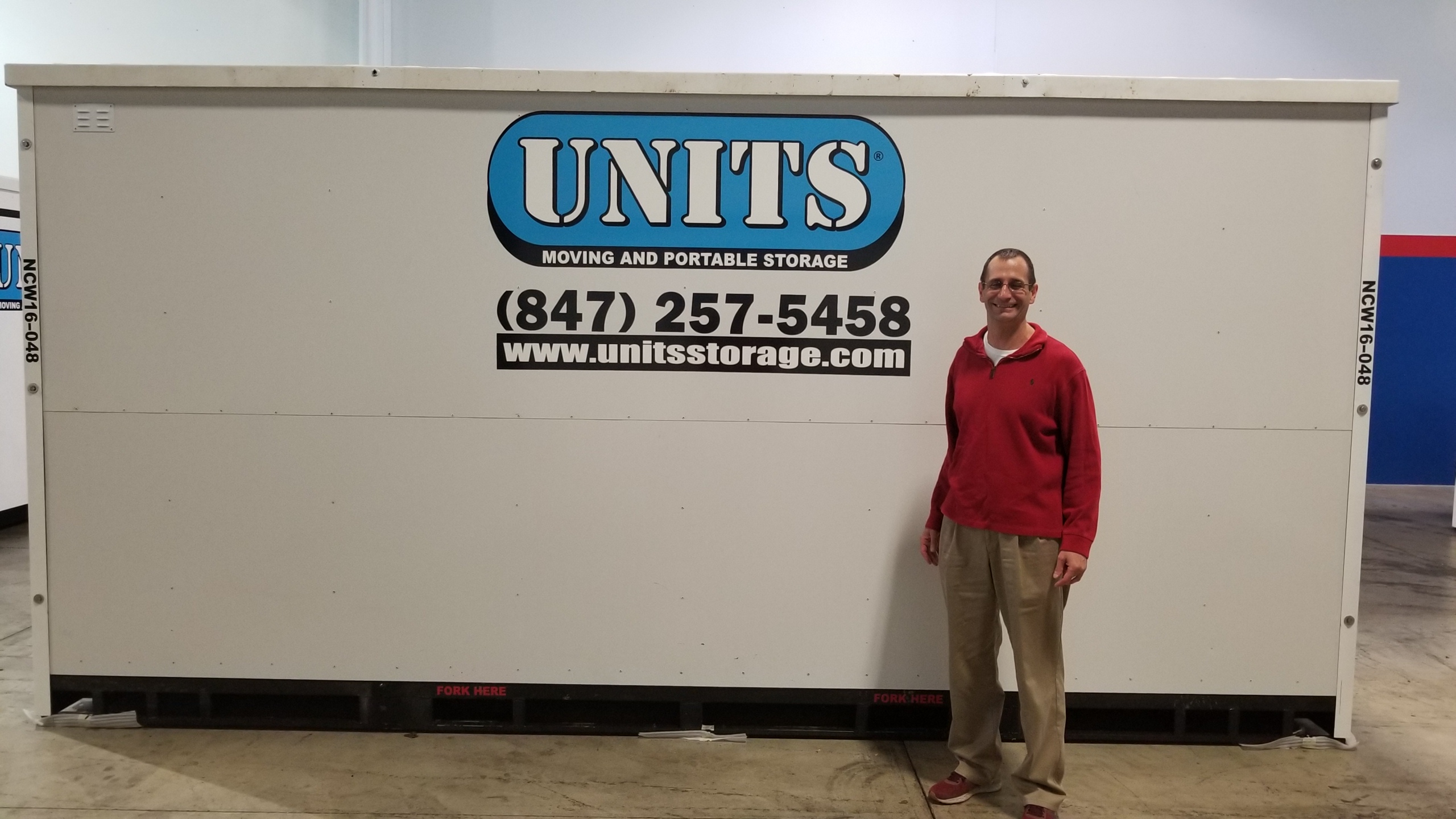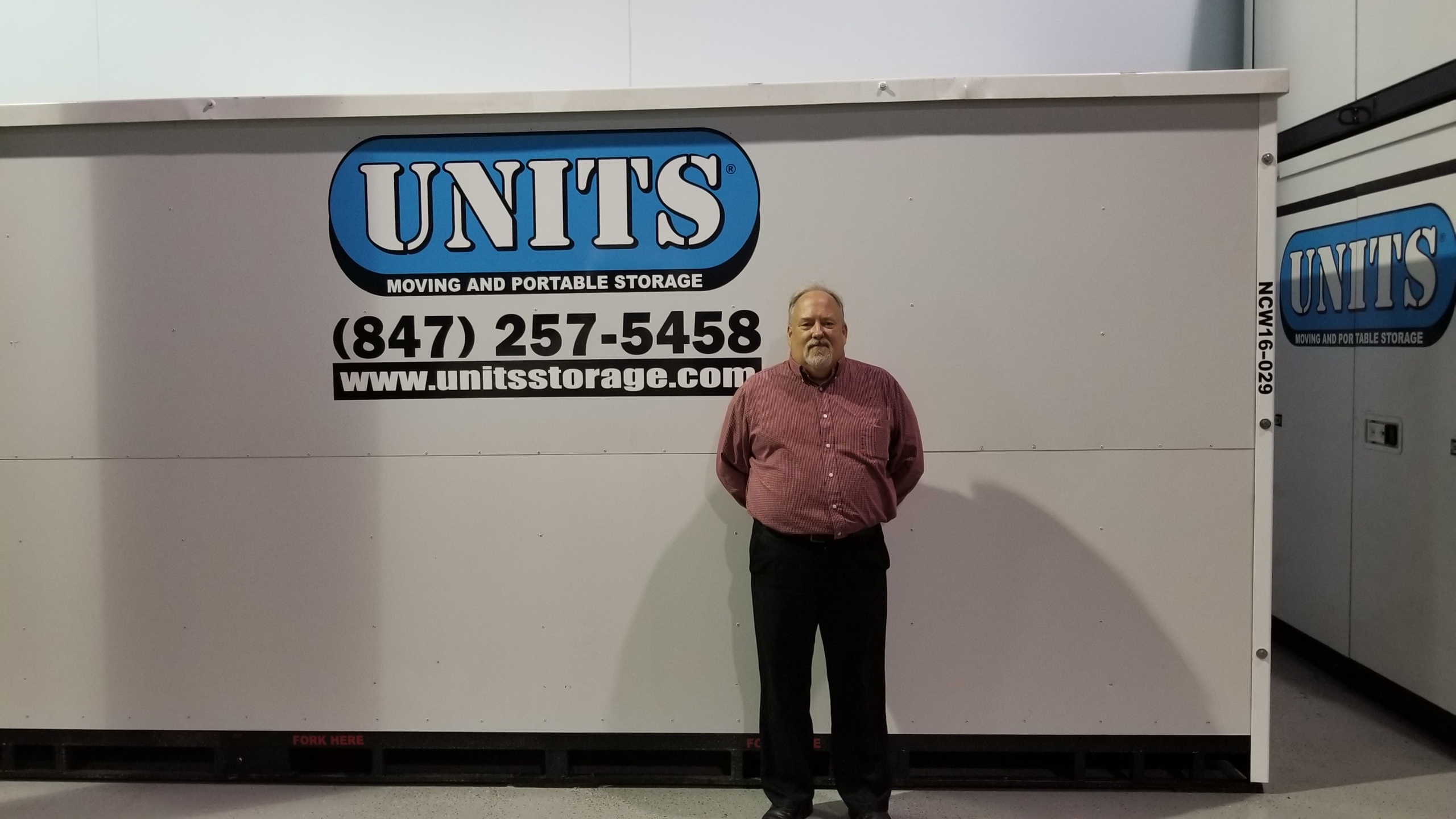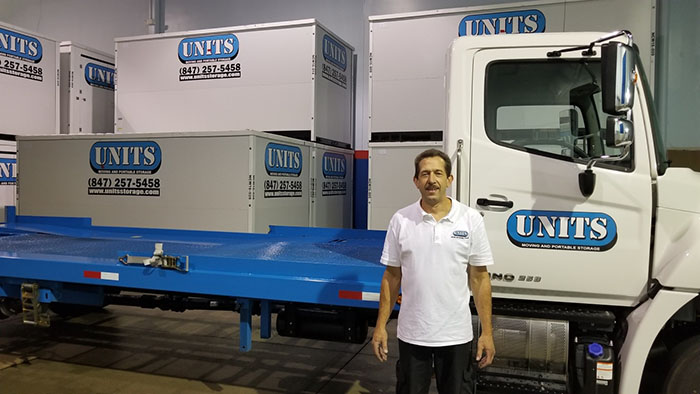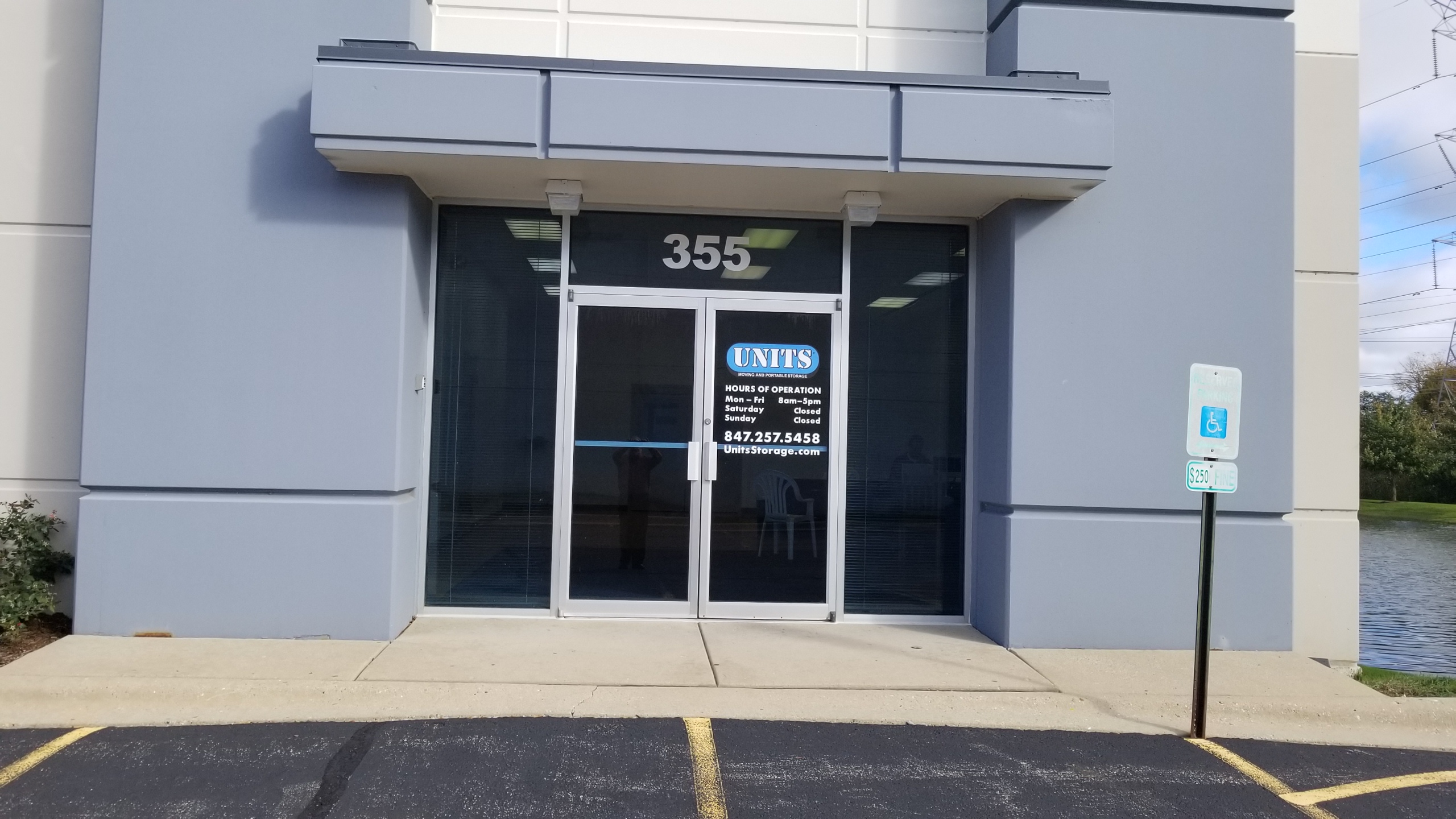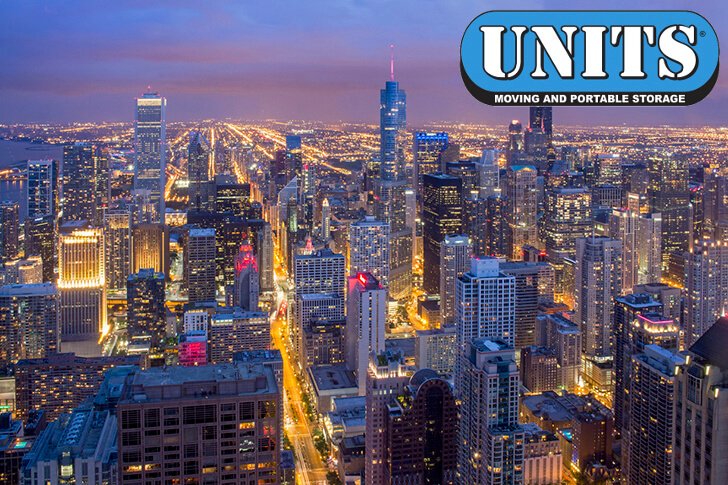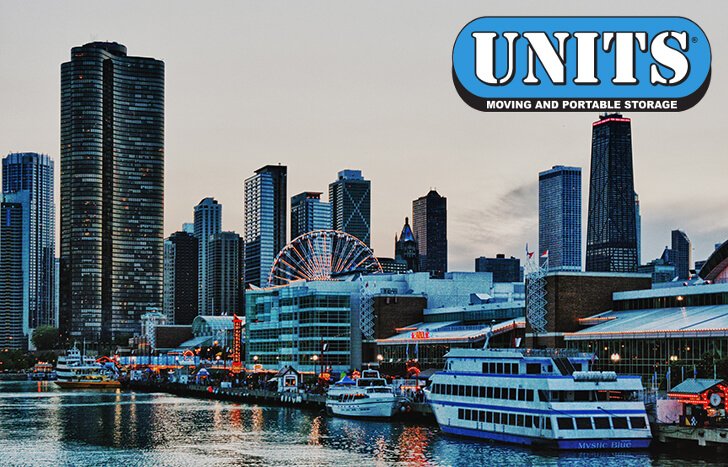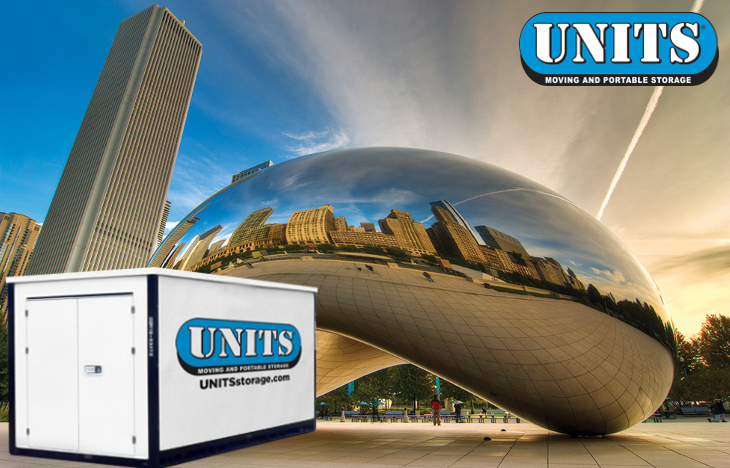 Why Use UNITS
®

For Your Portable Storage and Moving Needs?

We are local owners who know the moving and storage industry inside and out. We work hard to understand each customer's unique situation so that we can provide nothing less than exceptional service!
Good Old-Fashioned Customer Care
Superior Quality of our Portable Moving Storage Containers
We're price competitive
We Love Chicago And Are Locally Owned and Operated - We Proudly Support Our Home Teams!

Moving?
We can help simplify your move. Rather than move your things painfully in and out of trucks, making several trips in and out of storage facilities; simply move your things once into a Portable Moving and Storage UNIT. Then, UNITS® will deliver your belongings directly to your new location when you are ready to unload. Save half the work associated with traditional self-storage or half the cost of full-service movers – and we'll do all the driving! This is a much better solution than compared to either of our competitors.
Need Storage?
Whether you just need storage, or need storage along with your move, we make it easy and secure. You can store your UNIT at your location for easy access of your belongings, or in our climate-controlled storage facility, which is staffed full-time and equipped with state-of-the-art security systems. Need to access your container to pull something out – no problem! This is a less stressful solution than compared to either of our competitors.
Our Mobile Containers are Second to None
Unlike our competitors portable storage units, our mobile containers are built to last for years and withstand severe weather conditions. When searching for the perfect mobile container to store your items in you want to make sure it is secure, affordable and made out of quality material. UNITS® offers exactly what you're looking for and it is one of the very reasons why we are one of the best in the industry. No matter where you look: UHAUL®,PACKRAT® or Public Storage®, you know you are getting quality over quantity with UNITS® Moving and Portable Storage. We literally offer the best pod storage in existence.
UNITS® vs. Other Moving & Storage Companies
Our customers tell us all the time that we have Fast and Friendly Customer Service as well as Competitive pricing. These qualities of our business are what ranks us higher when we are compared to our competition.
What really sets UNITS® ahead of the rest is our locally owned and operated facilities. When you call us, you are speaking with an employee who knows the area and is well-educated within the portable storage industry. These people you talk to at UNITS® are passionate about what they do and care about you getting the right equipment to make a seamless move or your storage process easier.
About UNITS of Northwest Chicago
We are Northwest Chicago, IL's local portable storage provider. We deliver storage units to your house or business; you load them at your own pace; and, when you are finished, we transport them full to your new address or back to our secure storage facility. You can also keep your storage units at your own site and access them at any time.
Our mobile storage containers are 100% all-steel and are designed to keep the weather out and your belongings secure. We also use unique robotic mini-forklift technology to place your UNIT practically anywhere a car can go. And because we live in the same community as our customers, we are very easy to deal with and can give immediate turnarounds.
Give us a try today if you need to store your belongings between real estate transactions, while you are remodeling, when moving your home or office, or anytime you need to put away a portion of your household or business or expand your square footage.
Contact UNITS Moving and Portable Storage of Northwest Chicago
355 Hastings Drive
Buffalo Grove, IL 60089
Call: (847) 262-3534
---
Convenient Mobile Storage Solutions
If you've landing on this page, it's safe to say you're looking for storage assistance. Well, you've come to the right place! At UNITS®, we're more than just a storage and moving company, we're a new friend you can count on to give you great advice on an easy storage solution.
We offer the best way to accommodate your storage needs - designed with our customers in mind. Our state of the art storage containers, with a 12 ft. or 16 ft. option, are affordable, weather resistant, and suitable for long-term or short-term storage.
Here's How it Works:
Tell us your need – Contact us at (855) 981-8648 and one of our helpful UNITS® representatives will assist you in obtaining a quote, scheduling delivery, and any other needs you may have. If you prefer, you can request a quote online.


We'll come to you – We will deliver a ready-to-pack storage container to your home.


Take your time - No need to let timing add stress; you have the flexibility to pack at your convenience - as quickly (or as slowly) as you would like.


Let us make the move - When your container is packed, give us a call and we'll take it to our secure, climate-controlled storage facility.
This time of transition doesn't have to be a chore, and with UNITS®, convenience is key! We want to offer you the most convenient, stress-free option to fulfilling your storage needs while also giving you the freedom to work at your own pace.
Why Choose our Mobile Storage Units?
Convenient - pick-up and delivery service.
Affordable - long and short-term storage options available.
Climate-Controlled - clean, safe and secure warehouse locations.
Sturdy, weather-resistant - spacious Unit containers delivered direct to you and ready for ground-level loading.
On-Site Unit storage container availability, placed at your preferred location. Easy access -to off-site storage Units.
Organize - storable items such as household goods, furniture, excess inventory, equipment almost anything and everything.
Pack once - no repacking clean, safe, secure weather-resistant Unit containers.
Reduce Capital Expenditures - use a Unit instead of construction or renting additional real estate.
Simple Storage and Moving Solutions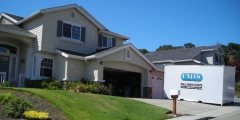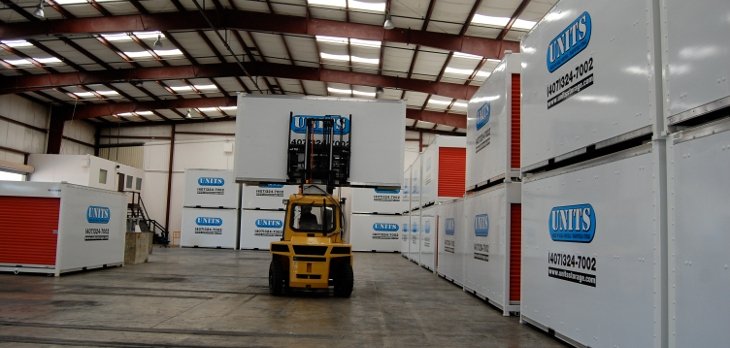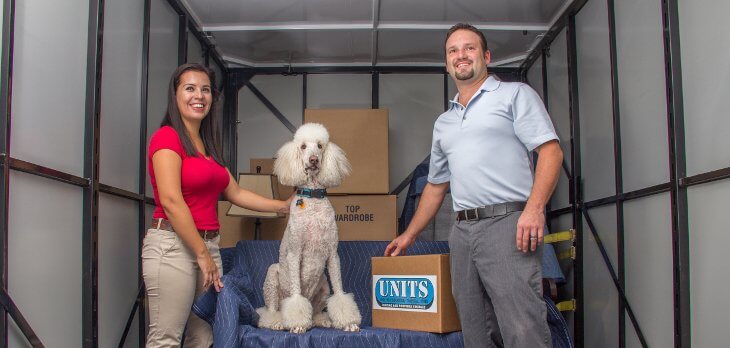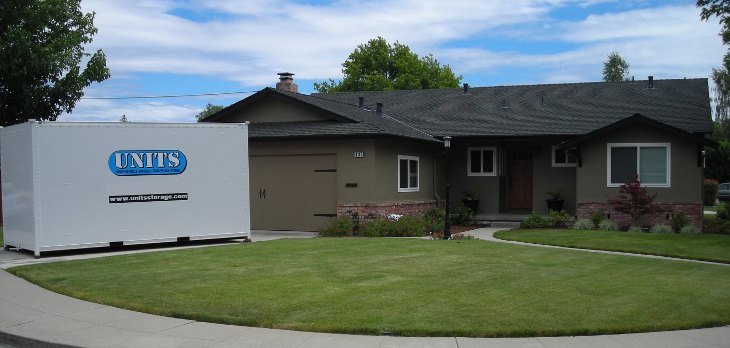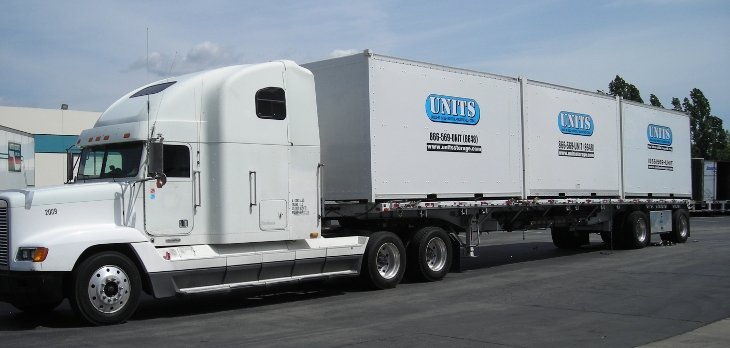 UNITS® is the most convenient, hassle-free approach to your moving and storage needs. From decluttering and remodeling to mismatched closing dates or building a new home, our portable storage units will assist you when you need us most.
How Does UNITS® Help?
Fill out the online quote form and UNITS® will coordinate the delivery and storage of your belongings while you're between homes, remodeling, or decluttering for home sale.
We will deliver a ready-to-pack storage container to your home.

You have the flexibility to load your belongings in a time frame that's convenient for you.

Once your container is loaded, we'll take it to our secure, climate-controlled storage facility. You will have access to your belongings while they're in storage.

Once you're ready to move into your new places (whether local or across the country), UNITS® will deliver your storage container to your new home.

Just like packing, you'll have as much time as you need to unpack your items, and we'll remove the container when you are fully moved in.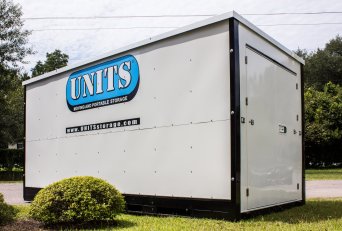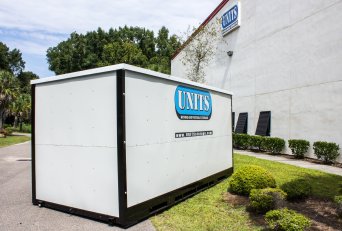 UNITS® Containers
UNITS® steel-frame portable storage containers are durable and weather resistant. Have the peace of mind knowing that your items are secure and safe from water, UV lighting and mold while being stored. Our containers are available in two sizes: 8 x 8 x 12 and 8 x 8 x 16. and because they are placed at ground level, you have the advantage of easy loading and unloading without steps or ramps.
Just Imagine: You only have to load and unload your belongings once since they remain in the UNITS® storage container. We take care of the driving to and from our secure indoor storage facility that you will maintain access to. Your schedule and timeline is met throughout the process with our flexible delivery/pick up times. You get ALL of this at a super low cost! Come on, it doesn't get any better than that!
Moving Made Easy With UNITS Portable Containers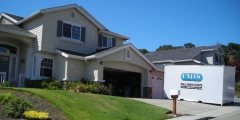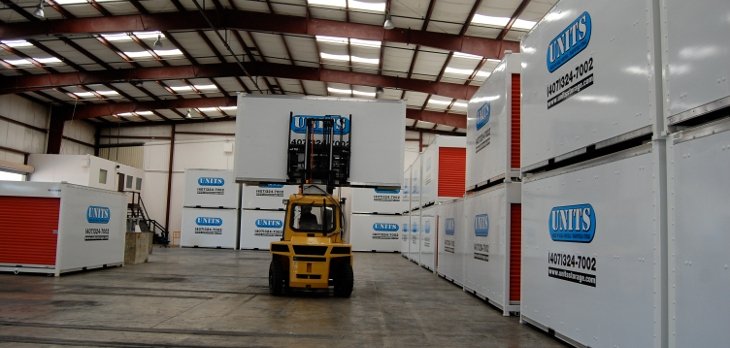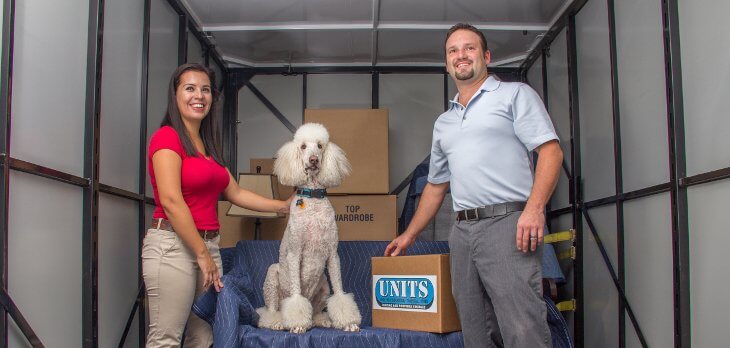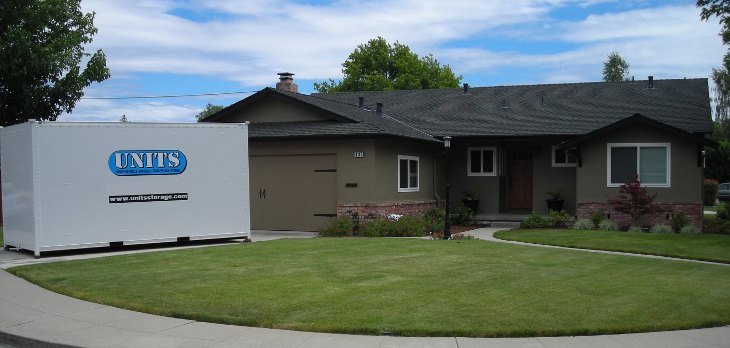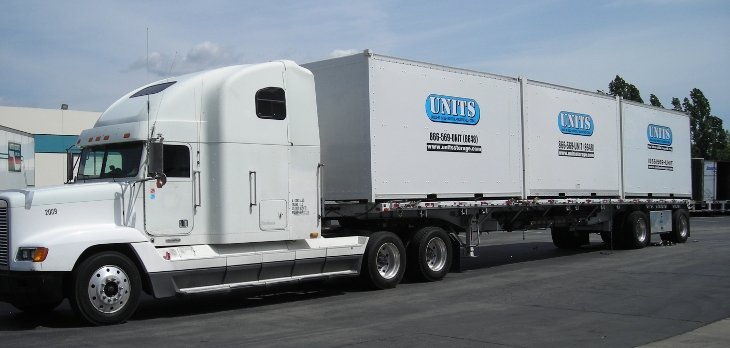 We've all been there on moving day – rushing to load and unload your belongings in one day, climbing up and down ramps with heavy boxes in hand, and not to forgot the worrisome liability of a rental truck. Or maybe you've gone the supposed "easy route" of hiring professional movers only to find your pockets much emptier than you imagined. It's stressful!
Here's the good news; there's a solution to your moving woes if you entrust your needs to UNITS®. Our customers are our priority, which is why we offer high quality, hassle-free services for local and long-distance moving.
Moving Service
When you make a reservation online or call your local UNITS®, we will deliver a weather resistant, ground level, ready-to-pack storage container to your home or business. You have the freedom to pack at your own pace, so take your time. Once your UNIT® is packed and ready to go, we'll take care of the pickup and transportation to your new location. It's as simple as that!
We understand that some situations require a little more flexibility in moving - like downsizing to an apartment while your new home is completing construction. UNITS® will accommodate your needs by providing temporary storage options in our secure, climate-controlled storage facility. We're here to make the entire moving process smooth.
UNITS® Guarantee
Competitive Pricing
Exceptional Customer service
Ground Level Loading
Weather Resistant Storage Containers
Control Over Packing/Unpacking Timeline
Local and Nationwide Moving Services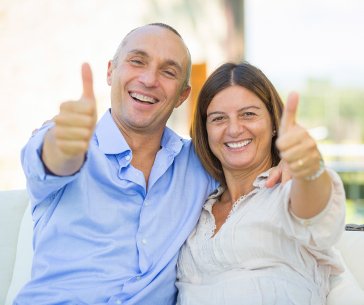 Ready To Make The Move?
Our local owners and managers are ready to assist you in what you'll soon be calling your easiest move yet. Get started today by filling out our online quote form.
Portable Storage Containers for Business
As a business owner, you know that efficiency is what sets you apart from your competition. At UNITS®, we have the perfect solution to help you increase your productivity! We specialize in servicing the business community (as well as government agencies), with long - and short-term storage capabilities and moving transportation.
If you're thinking "how will this help my business productivity?", we'll give you a few examples.
Let's say you're a real estate agent who often stages a home to enhance its sale potential. UNITS® is an easy, resourceful way to store excess furniture, eliminate clutter, and quickly improve the appearance of the property. We then make it really simple by taking the furniture to the new residence, eliminating rough handling of goods.
Or maybe you regularly host or attend events and trade-shows. A UNITS® container is a hassle-free way to transport merchandise, furniture and displays for your occasion. During the event, you'll have on-site storage to keep any additional equipment safe and secure. When the event is over, the UNIT® will be delivered back to your company's office. These are just a couple ways our local owners and managers increase efficiency for businesses in our surrounding communities.
Types of Business's Who Use Storage Containers:
Disaster Restoration
Store your client's valuables in a safe and secure UNITS® container to prevent further damage following a natural disaster to their property. You may also find it useful to store your company's tools and equipment while working on-site to restore the damages.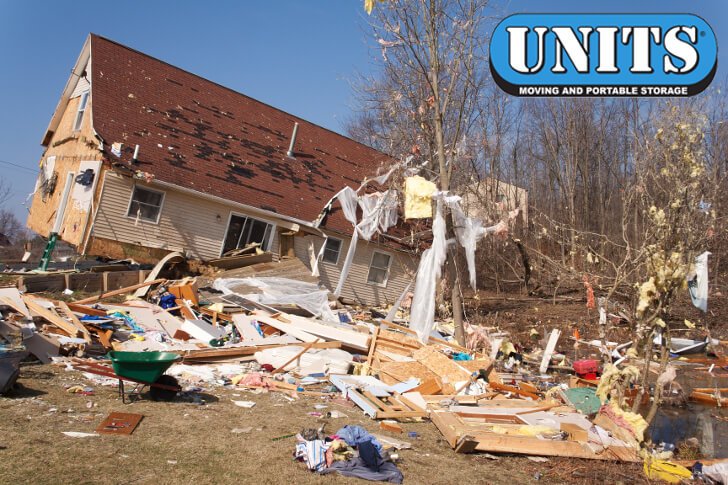 Home Improvement
From major construction projects to small installations, your work supplies will be stored and kept safe on-site through the duration of the project.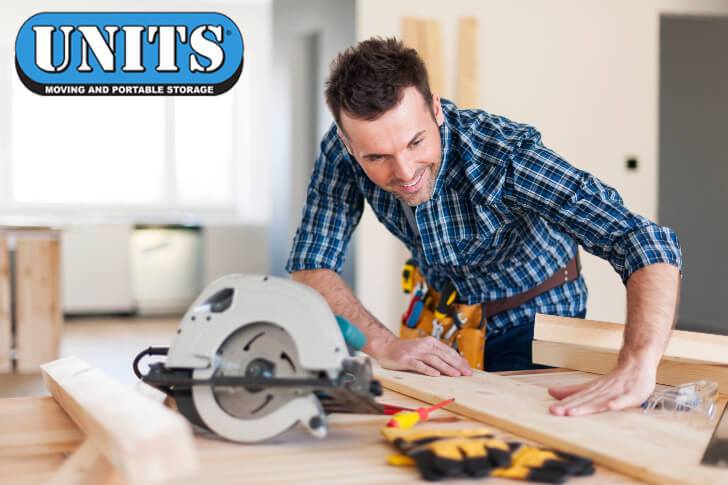 Seasonal Inventory
Are your products in demand for a specific holiday or season, but need to be stored for the remainder of the year? Let us store your seasonal inventory in a secure, climate controlled storage facility.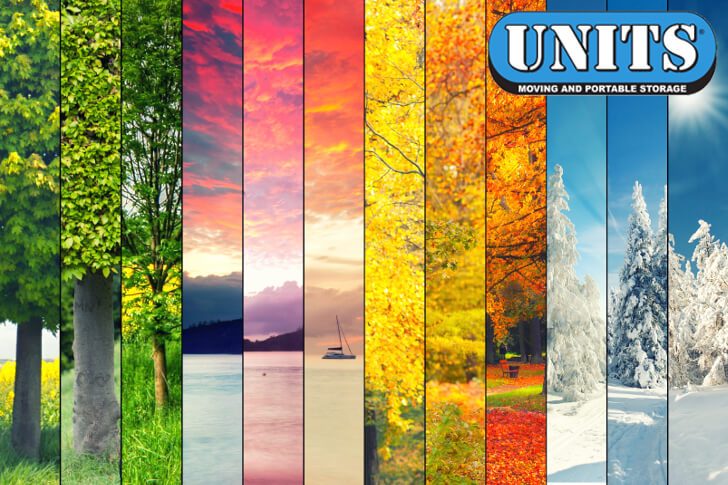 Emergencies/Contingency Plans
Being prepared for an emergency is essential to your business. Count on UNITS® to help reduce the risk of loss during an unexpected crisis situation.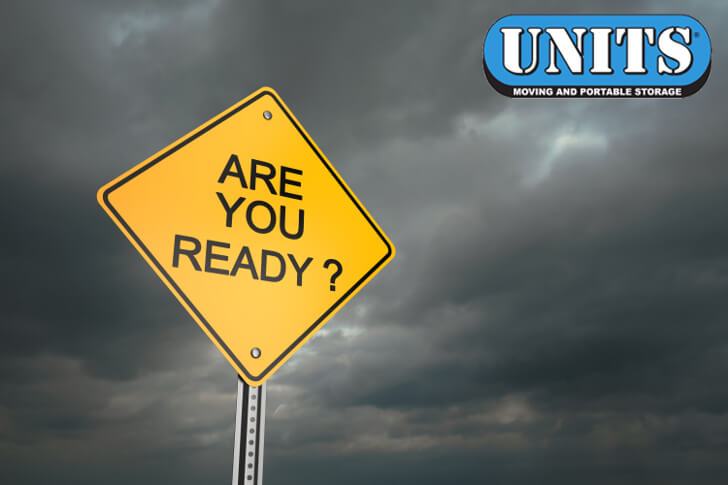 Corporate Relocation
Is your newly hired or existing employee relocating? Allow us to add value your business' standards toward employees by providing local or long distance moving assistance through UNITS®.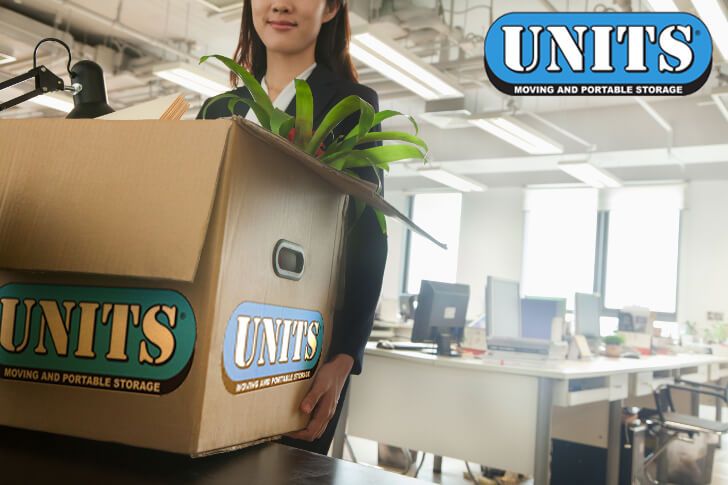 Military Assistance
UNITS® is dedicated to supporting the men and women who serve our country. We assist with storage needs during deployment as well as moving needs during base to base relocation. Please ask us about our military discounts and weight standards.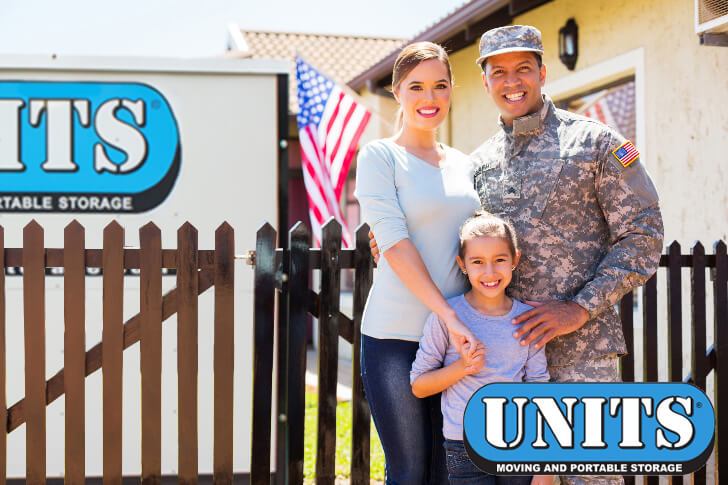 The UNITS Advantage
Reinventing Portable Storage and Moving One Customer At A Time.
Compare the benefits of using a UNITS® Moving and Portable Storage Container to other portable or mobile moving and storage companies. When it is time to move across town or across the nation, the traditional Moving & Storage Companies are losing ground to the Portable Storage container industry. UNITS® Moving & Portable Storage Containers are among the best quality and price in the industry.
UNITS® Moving and Portable Storage Differences
Customer Service. We pride ourselves on taking customer service to the next level. At any of our locations you will be working with the same Customer Service Rep from the beginning to the end of the process.
Security. UNITS® portable storage containers provide an all steel frame for added durability. You simply place your lock on our steel door and your items will be safe and secure.
Convenience. Due to our unique delivery system and service, UNITS® makes your next move or project a truly memorable and positive experience.
Competitive Pricing. UNITS® Moving and Portable Storage offers the most competitive storage container pricing in the industry.
Weather Resistant. Our mobile storage containers provide the most water resistant, UV resistant, mold resistant materials and design to protect your items from the elements.
Multiple Sizes. We specialize in two very popular sizes: 8 x 8 x 12 and 8 x 8 x 16 foot portable storage containers.
Easy Loading. UNITS® portable storage units are ground level for easy loading and unloading of your valuable belongings.
Storage Solutions. Your portable storage container can be placed inside our secure climate controlled facility for as long as you like.
Selecting the safest storage facility isn't an easy task, especially if you don't know what factors contribute to keeping your belongings safe. Get more information about security and storage facilities from UNITS Moving and Portable Storage today.
---