We're Open. We're Local. We're Here to Help.
From offering emergency product and medical storage containers for hospitals, to homeowners using their time stuck at home to get a jump on spring cleaning, UNITS Moving and Portable Storage is actively creating accommodations to make our services safe, secure and available for our customers. We have implemented a contact free delivery process.
UNITS® COVID-19 message How UNITS® can help UNITS® Contactless Delivery Service
Portable Storage UNITS® & Containers Seattle, WA - UNITS Storage Seattle, WA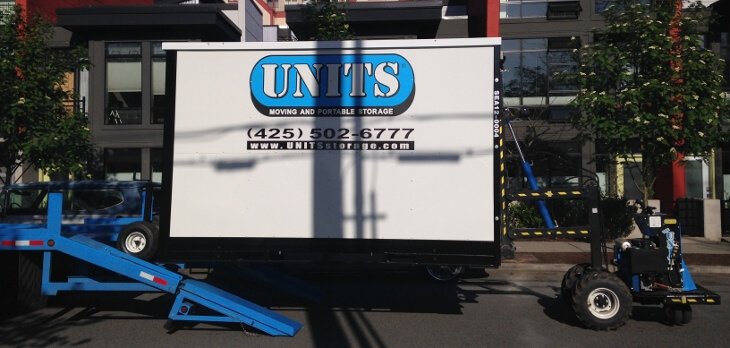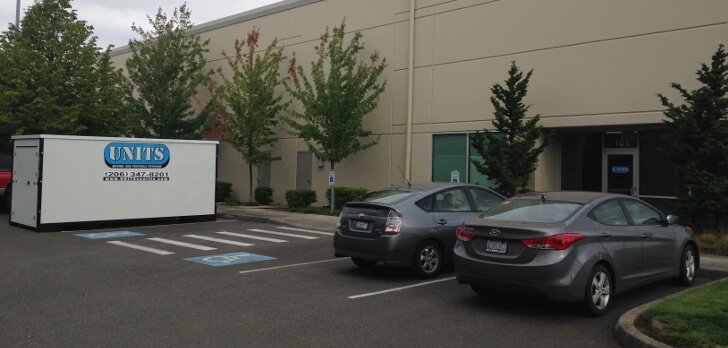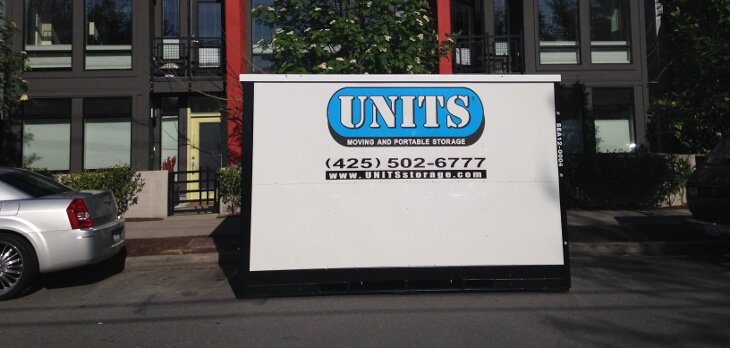 How UNITS® Works
We deliver a portable storage container to your house or business. Instead of going to your storage unit, the storage unit comes to you.
You put your belongings into the container. You go at your own pace — two days, two weeks, or two months — whenever and as your schedule allows.
When finished, you call us back and we will pick up your container. If it is full, we will drive it to your new home or office or back to a storage facility near Sea-Tac Airport for safekeeping until you're ready for it to go to its new destination.
Why UNITS® Is the Best Mobile Storage Product for Seattle
We serve Seattle, Bellevue and the Eastside, and Tacoma, including all communities which surround them all the way from Shoreline and Woodinville in King County to Lakewood and Bonney Lake in Pierce County.
Superior Container Design: In Seattle, we only use containers that are optimized for the Seattle weather. Every UNITS® container in Seattle is constructed 100% from high-quality steel and features a barn-style door design to prevent the onset of moisture and mold. In contrast, other portable storage providers offer containers that are made of wood, covered with tarp, or have roll-up doors whose tracks are detached from the container walls and thereby increase the risk of water and mold penetration. As a result, our containers are also much harder to break into than our competitors'!
Revolutionary Delivery Technology: We are bringing the latest generation of UNITS® delivery technology to serve our Seattle customers. Your container will be loaded and unloaded on our trucks using a remotely-operated robotic mini-forklift which ensures that your belongings are always level with the ground and can be efficiently maneuvered into the tightest spots on the streets and parking lots of even Queen Anne, Madrona, or Belltown.
Flexible High-Touch Service: Unlike many of our competitors, we haven't yet grown up to be a multi-national company. So we don't block certain days like Wednesdays when we don't deliver in Seattle. We don't nickel-and-dime our customers with fuel surcharges or admin fees. We don't have a call center in another state or country, and we don't have to check with our manager or talk to another manager who has to then talk to the person who can actually get what you want done. Because we are smaller, we try harder - as in that famous car rental commercial. When you call us, you will always talk directly to the person on the ground in Seattle who can solve your issue. We promise!
Our Customer Testimonials
Still not sure? That's ok, at UNITS seattle we pride ourselves on providing great local service at a competitive price and our customer reviews are a demonstration of our commitment to ensuring your storage or moving needs are met in a professional and courteous manner.