We're Open. We're Local. We're Here to Help.
From offering emergency product and medical storage containers for hospitals, to homeowners using their time stuck at home to get a jump on spring cleaning, UNITS Moving and Portable Storage is actively creating accommodations to make our services safe, secure and available for our customers. We have implemented a contact free delivery process.
UNITS® COVID-19 message How UNITS® can help UNITS® Contactless Delivery Service
Portable Storage UNITS® & Containers Atlanta, GA - UNITS Storage Atlanta, GA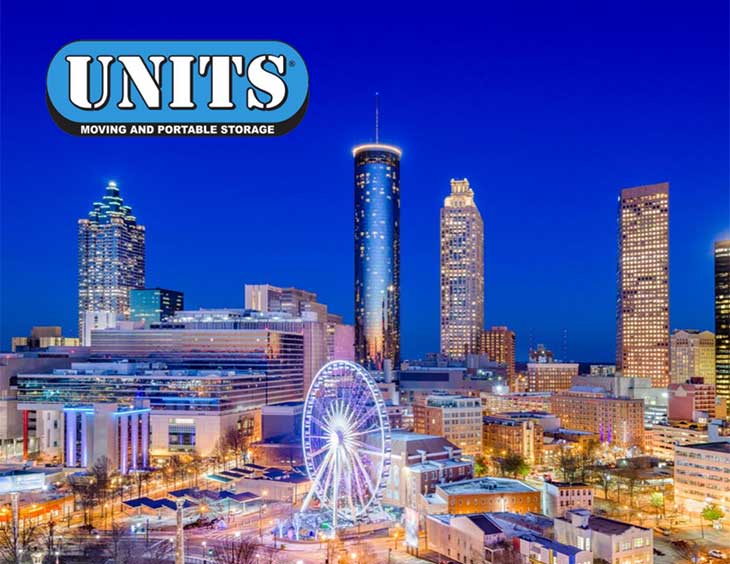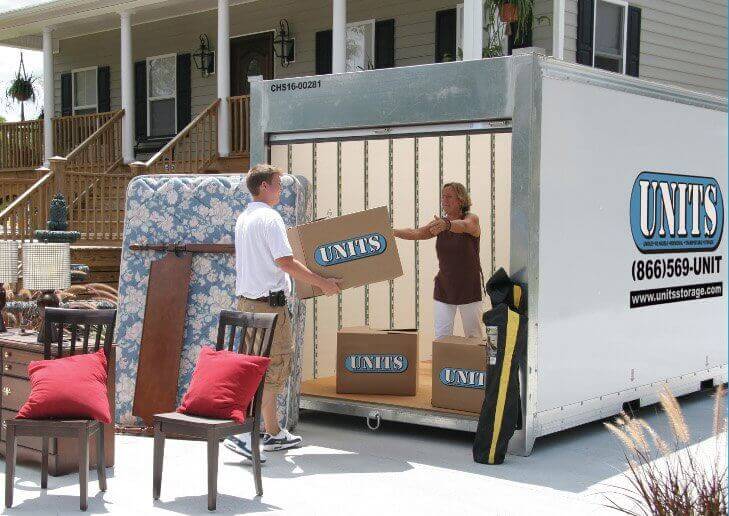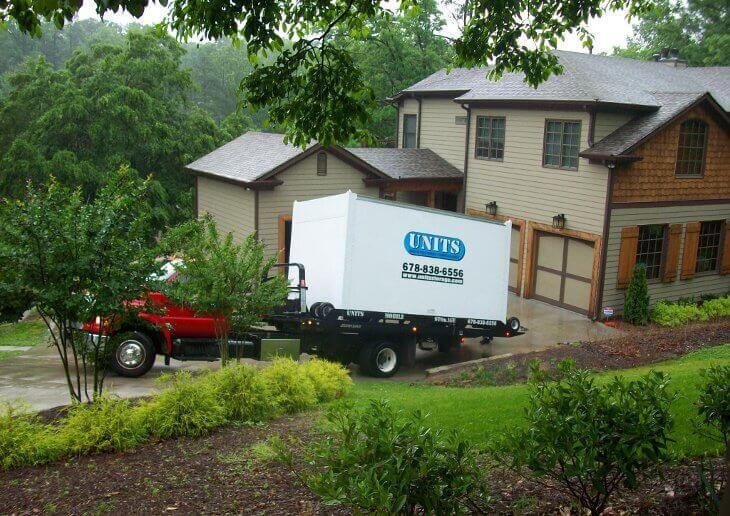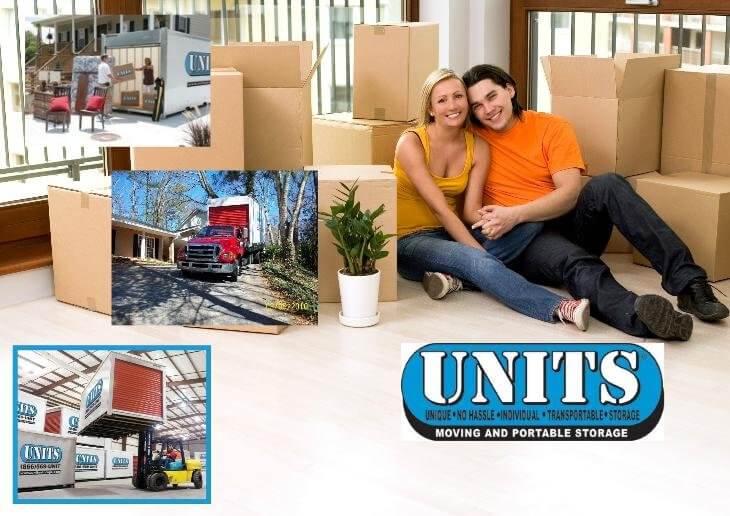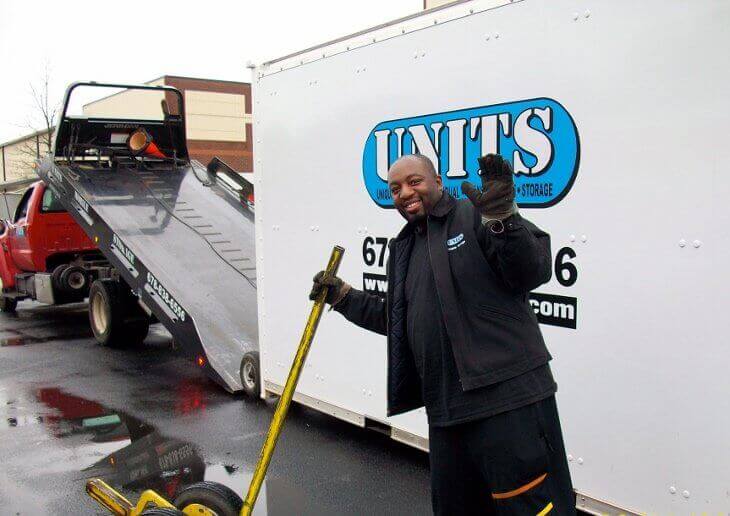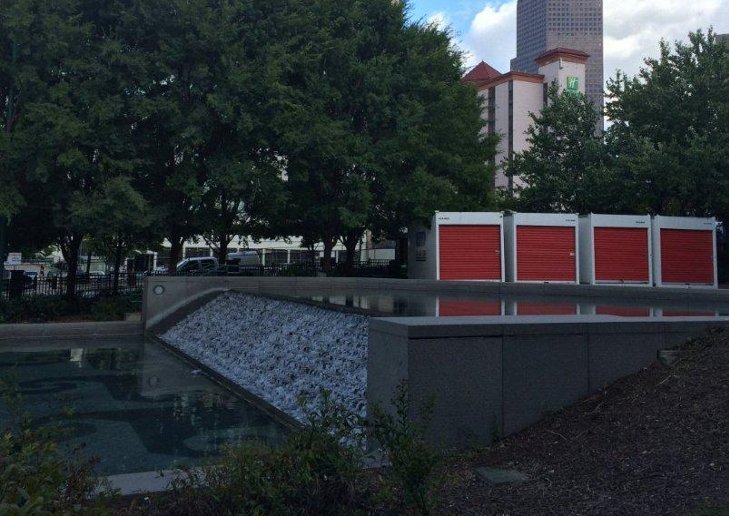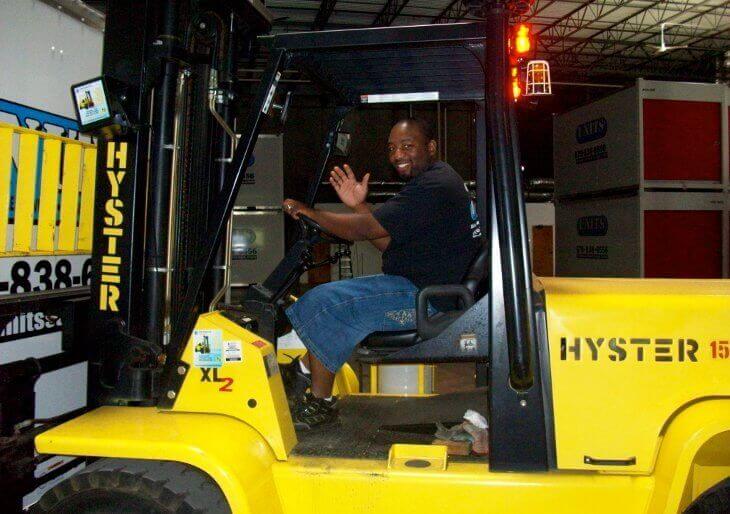 Atlanta Moving and Storage by UNITS®
Get moving and storage solutions from the best in town at UNITS® of Atlanta. Tired of renting moving trucks and dealing with movers when its time to relocate? UNITS® portable storage containers give you more control over the Atlanta moving and storage process by letting you pack at your own pace, move your belongings efficiently from destination to destination and store your belongings in a world-class storage facility when you don't have room for them elsewhere.
Stop renting trucks and working on someone else's schedule. Fill out the UNITS® quote form to get pricing on convenient and affordable moving and storage solutions in Atlanta.
Why Choose UNITS® for Moving and Storage in Atlanta?
Pricing: UNITS® offers the industry's most competitive storage container pricing, helping you move more efficiently while saving money.
Security: UNITS® storage containers feature durable construction and a heavy-duty locking system, keeping your belongings safe at all times.
Weather Resistant: Constructed from hardy but breathable materials, UNITS® storage containers are resistant to water, UV rays and mold.
Easy Loading: The ground-level design of UNITS® portable storage containers makes it easy to load your belongings – without the need for a loading ramp.
Locally Owned: As a locally owned and operated portable moving and storage company, UNITS of Atlanta prizes our customer service and knowledge of the area. We are a local business with a local operation for quick and responsible service with local people serving the community
Philanthropy: UNITS® of Atlanta donates 1% of revenue to local charities. We believe in helping the less fortunate!
How Our Atlanta Moving and Storage System Works
We deliver a portable storage unit to your Atlanta area home and leave it on-site for as long as you need to pack your belongings. When you're done packing, you specify what you want to do with the container based on where you are in the moving process:
Leave the unit on-site: Keep the unit on your property so you can easily access it throughout the whole move.
Deliver the unit to your new home: If you're ready to move, simply have UNITS® transport your portable storage UNIT® to its new destination.
Store the unit in a UNITS® facility: If your new home isn't quite ready for move-in or doesn't have room to accommodate your items, you can keep your container in a secure, climate-controlled warehouse facility for as long as you need.
Locally Owned and Operated Moving & Storage Solutions in Atlanta GA
Discover convenient moving and storage in your area today. Let UNITS® Moving and Portable Storage, Inc. help make your move a successful one. Fill out the UNITS® quote form to the left, submit it, and we will send you a quote based on the details of your project.
Our Customer Reviews
Still not sure? That's ok, at UNITS atlanta we pride ourselves on providing great local service at a competitive price and our customer reviews are a demonstration of our commitment to ensuring your storage or moving needs are met in a professional and courteous manner.
What Our Customers Say About Us
The official news site for UNITS Moving and Portable Storage!
UNITS Moving and Portable Storage was recently recognized as one of the fastest growing companies in the United States in Inc's top 5000 list.
---
Load more articles