Pack Rat Moving and Storage Comparison
Our customers tell us all the time – UNITS® Customer Service, Fast Friendly Service and Competitive pricing are second to none when we are compared to our competition including Pack-Rat®.
What really sets UNITS® ahead of the rest, including Pack-Rat®, is our locally owned and operated facilities. When you call us, you aren't routed to a call center across the country – you are calling a local facility, with owners and employees who know your area, can answer all of your questions, and who care more about your moving and storage needs than ANYONE (except maybe you).
| | | |
| --- | --- | --- |
| Services | | |
| Locally Owned & Operated | | |
| Best-In-Class Customer Service | | |
| Competitive Pricing | | |
| Local, Convenient Deliveries | | |
| Container Availability | | |
| Safe & Secure Locations | | |
| Cost-Effective Insurance Options | | |
The Best Local Customer Service

Our locally owned and operated stores are run by owners who care, and are dedicated to making their customers lives easier. Every time you call one of our locations you will be speaking with friendly and knowledgeable staff who know your area, and can help you get exactly what you need – when you need it. Try to get that from a Pack-Rat® call center.

Pricing

UNITS® pricing varies from market to market – but our owners strive to offer the most competitive pricing in their respective markets. Because of this, our average cost of moving and storage is typically less than Pack-Rat®. But you decide – get a quote from us today – and then compare our quote apples to apples with the Pack-Rat® quote – you won't be disappointed! UNITS doesn't have any hidden fees – PERIOD.
---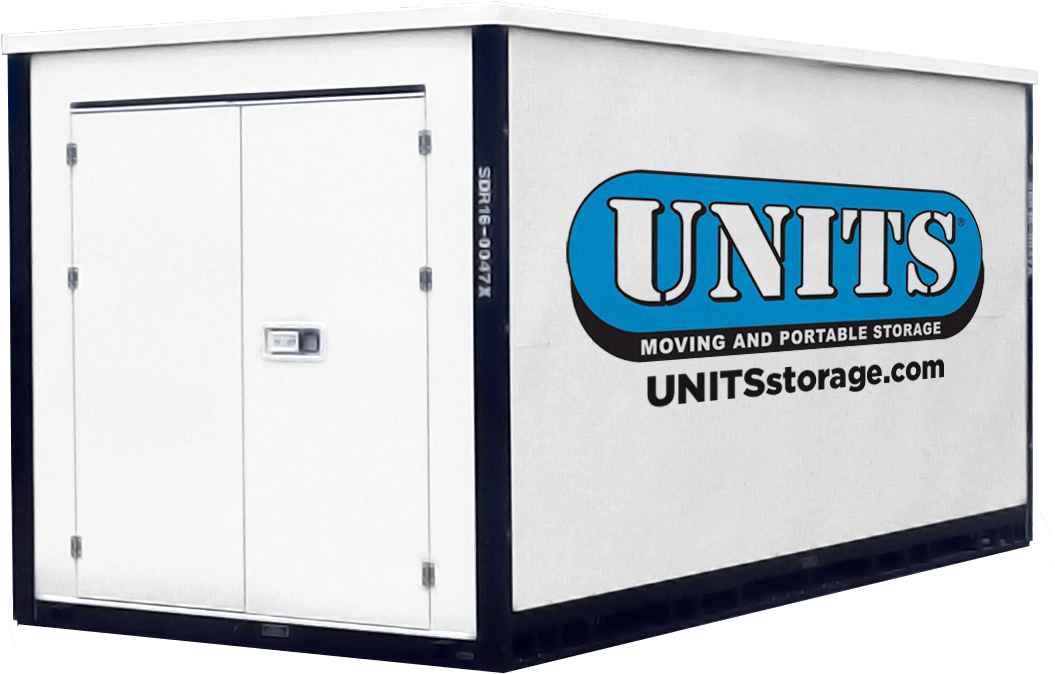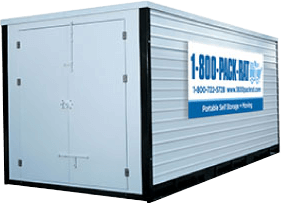 How UNITS® Containers Compare to Pack-Rat®
| | | |
| --- | --- | --- |
| Containers | | |
| Ground-Level Loading or Unloading | | |
| Secure, Lockable Containers | | |
| 2 Sizes of Containers (12' & 16') | | |
| Equipped with ETRACK™ Securing System | | |
| Can hold up to 8,000 lbs | | |
More Capacity

UNITS® containers are large and spacious just like Pack-Rat® containers, but one thing sets us apart from Pack-Rat® containers – our 16' UNITS® Moving and Portable Storage Containers are able to hold up to 25% more by weight than the same sized Pack-Rat® containers!

Etrack™ Securing System

Our containers feature the ETRACK™ securing system. Unlike Pack-Rat®, we acknowledge the fact that items can sometimes shift during moves due to differences in terrain. Using our proprietary strap and restraint system aka ETRACK™, your items will stay put!
---
Container Delivery Re-Invented – UNITS® Robo-Unit*
The ROBO-UNIT is our proprietary delivery system which allows us to deliver containers to the tightest of spaces, while also providing level loading and unloading of your container. This system greatly reduces any shift in container contents and provides greater flexibility in container placement when space is an issue.
Our ROBO-UNIT can lift 7,000 pounds and move up to 10,000 pounds.
NO OTHER Moving and Portable Storage Company has the ROBO – not even Pack-Rat®.

*ROBO-UNIT is not available in all markets.
Our Customer Reviews
Still not sure? That's ok, at UNITS Charleston we pride ourselves on providing great local service at a competitive price and our customer reviews are a demonstration of our commitment to ensuring your storage or moving needs are met in a professional and courteous manner.
Steve S.

These guys were easy to work with and very customer service oriented. We rented a unit for one week to store our furniture while our floors were redone...Read More
Regena Arehart

Good morning! I just wanted to let you know that we received our Unit after having it stored for 6 months. When we opened our Unit we expected it to all coming crashing out. But in fact nothing did and it was just like we loaded it. The ironic part was that we had a tamping bar, which is a heavy bar and a 2x6 board that there is no way that those two specifically even if anything else didn't move, those two should have fell over. Impossible that it didn't but they are still in the same position as when we closed and locked our doors to the Unit over 6 months ago. We were astonished at the care given for our load that we had no damage and nothing, not one thing moved out of place. That tells me how well my load was cared for during pickup and delivery. Props to the driver and the storage place. Thank yall!
Dawn H.

Quick delivery. Will know more about this company once I have tem move the pod from current location to destination.Read More
Megan L.

It's a great experience with Units! I love their services, and the on site storage unit helps us a lot. We're in a commercial building, and during the...Read More
Brent S.

"UNITS" are the best portable storage you can get. Prompt delivery & service. Charges are competitive, but at the end of the day, service is what you want. Donna...Read More
Carla B.

Amazing company! We moved from the Bay Area to Sacramento including 3 weeks of storage time. They helped us figure out all the moving parts in the most...Read More