Pack Rat Moving and Storage Comparison
Our customers tell us all the time – UNITS® Customer Service, Fast Friendly Service and Competitive pricing are second to none when we are compared to our competition including Pack-Rat®.
What really sets UNITS® ahead of the rest, including Pack-Rat®, is our locally owned and operated facilities. When you call us, you aren't routed to a call center across the country – you are calling a local facility, with owners and employees who know your area, can answer all of your questions, and who care more about your moving and storage needs than ANYONE (except maybe you).
| | | |
| --- | --- | --- |
| Services | | |
| Locally Owned & Operated | | |
| Best-In-Class Customer Service | | |
| Competitive Pricing | | |
| Local, Convenient Deliveries | | |
| Container Availability | | |
| Safe & Secure Locations | | |
| Cost-Effective Insurance Options | | |
The Best Local Customer Service

Our locally owned and operated stores are run by owners who care, and are dedicated to making their customers lives easier. Every time you call one of our locations you will be speaking with friendly and knowledgeable staff who know your area, and can help you get exactly what you need – when you need it. Try to get that from a Pack-Rat® call center.

Pricing

UNITS® pricing varies from market to market – but our owners strive to offer the most competitive pricing in their respective markets. Because of this, our average cost of moving and storage is typically less than Pack-Rat®. But you decide – get a quote from us today – and then compare our quote apples to apples with the Pack-Rat® quote – you won't be disappointed! UNITS doesn't have any hidden fees – PERIOD.
---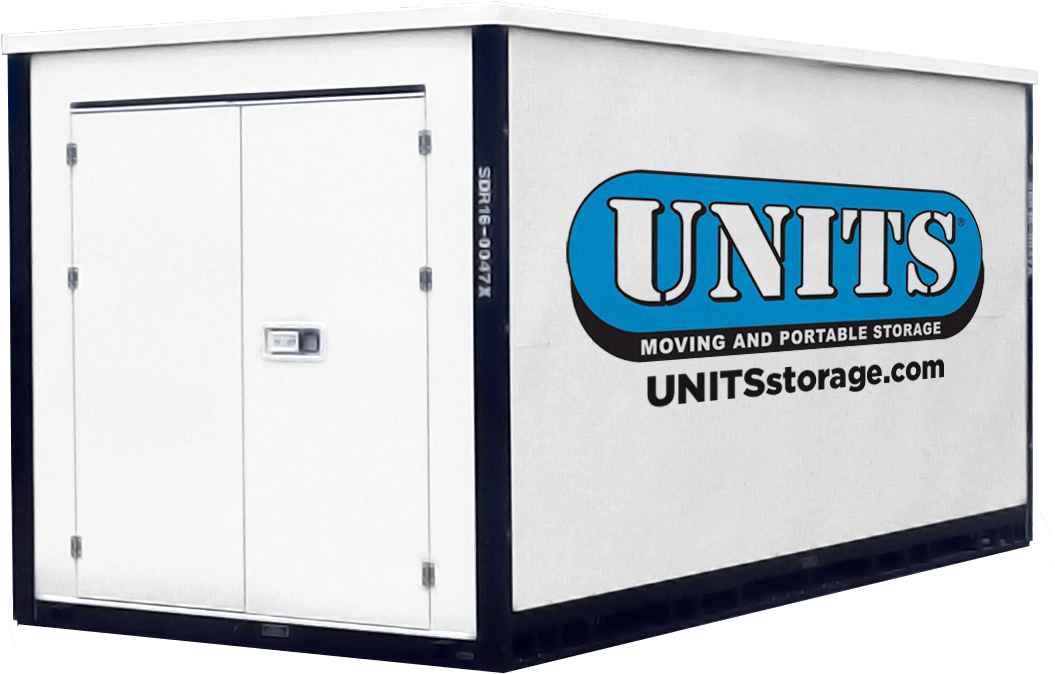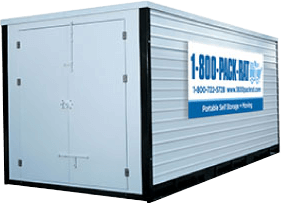 How UNITS® Containers Compare to Pack-Rat®
| | | |
| --- | --- | --- |
| Containers | | |
| Ground-Level Loading or Unloading | | |
| Secure, Lockable Containers | | |
| 2 Sizes of Containers (12' & 16') | | |
| Equipped with ETRACK™ Securing System | | |
| Can hold up to 8,000 lbs | | |
More Capacity

UNITS® containers are large and spacious just like Pack-Rat® containers, but one thing sets us apart from Pack-Rat® containers – our 16' UNITS® Moving and Portable Storage Containers are able to hold up to 25% more by weight than the same sized Pack-Rat® containers!

Etrack™ Securing System

Our containers feature the ETRACK™ securing system. Unlike Pack-Rat®, we acknowledge the fact that items can sometimes shift during moves due to differences in terrain. Using our proprietary strap and restraint system aka ETRACK™, your items will stay put!
---
Container Delivery Re-Invented – UNITS® Robo-Unit*
The ROBO-UNIT is our proprietary delivery system which allows us to deliver containers to the tightest of spaces, while also providing level loading and unloading of your container. This system greatly reduces any shift in container contents and provides greater flexibility in container placement when space is an issue.
Our ROBO-UNIT can lift 7,000 pounds and move up to 10,000 pounds.
NO OTHER Moving and Portable Storage Company has the ROBO – not even Pack-Rat®.

*ROBO-UNIT is not available in all markets.
Our Customer Reviews
Still not sure? That's ok, at UNITS jacksonville we pride ourselves on providing great local service at a competitive price and our customer reviews are a demonstration of our commitment to ensuring your storage or moving needs are met in a professional and courteous manner.
What Our Customers Say About Us
I work for Paul Davis Restoration of North Florida and partnering with John and UNITS - Moving and Portable Storage has proven to be a great service for our company. In an industry where we are constantly moving and storing customer's furniture after emergencies in their homes, UNITS' innovative approach has helped us deliver for our customers while meeting all our business needs. Their technology allows for quick drop offs and pick ups with ideal placement for our customers. John, the General Manager, has been professional and timely in meeting every one of our requests and nothing short of friendly to work with. We look forward to future business with UNITS and continuing to build a great relationship.Read More
Gary Eddie

From the first phone call to the pick up this company was friendly,courteous and professional...prices were great made our moving so much nicerRead More
Sherry Lang

This company is outstanding in assisting to meet your needs. Excellent Customer Service and follow up. I requested a 12 foot storage unit to be brought and left in place for clearing out the house for remodeling purposes. It was delivered promptly and the Technology was amazing. The truck never came on my property and the device was remotely maneuvered and placed exactly where I needed it. The technician was helpful and walked me through the operation of the doors and locking. It rained later that day and everything was perfectly dry inside. You wouldn't use anything else after your experience with this product and company. All I can is I love it!!!! Sherry LangRead More
Maria Williams

The service I was given was absolutely outstanding. Not only did my Unit arrive on time but Dan was great! He provided a thorough demonstration and explanation of the Unit from A to Z after some slick maneuvering to place the Unit in the spot of my choice. Very clean with a fresh smell. I would highly recommend!
Barbara Edsall

Everyone I dealt with was courteous, respectful, eager to please & answer questions. The unit was in perfect condition & met our needs. The whole experience was pleasant, positive, & easy to negotiate.Read More
The official news site for UNITS Moving and Portable Storage!
UNITS Moving and Portable Storage was recently recognized as one of the fastest growing companies in the United States in Inc's top 5000 list.
---
Load more articles